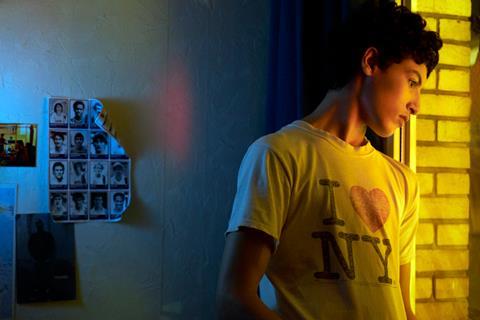 The Colcoa French Film Festival, a Los Angeles showcase for French cinema for the past two decades, has been rechristened as the American French Film Festival and set for October 10-16 this year.
The 26th edition of the festival and awards event will be held at Hollywood's Directors Guild of America Theater.
Created and produced by the Franco-American Cultural Fund - a collaboration between the Directors Guild of America, the Motion Picture Association, France's Society of Authors, Composers and Publishers of Music and the Writers Guild of America West – the festival was launched in 1996. Since then it has added TV series, a high school screenings programme and awards to its activities.
Last year the festival was staged live in spite of the pandemic, with awards winners including best first feature Ibrahim. Festival entries Black Box and Gallant Indies were acquired for US distribution after the event.
Festival executive director and programmer Francois Truffart commented: "For the last 25 years, Colcoa was the festival to bring French film to the heart of Hollywood. Looking ahead, we wanted to make our purpose and ongoing mission even more clear. The American French Film Festival is the first, largest and most-exclusive showcase of emerging and established French filmmakers in America."
Greek-French director Costa-Gavras, honourary president of the Franco-American Cultural Fund, added: "I am proud to have accompanied this festival for more than 25 years. Having seen it grow, evolve and become one of the most important events in the United States entirely dedicated to French cinema and television, I have absolutely no doubt that it is the American French Film Festival, and I welcome this new name that suits the festival perfectly.".