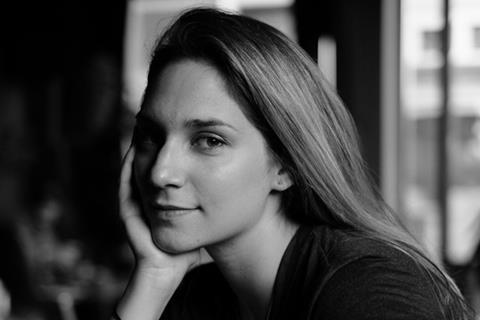 Croatian family drama Leave The Door Open has won the Eurimages Co-production Award, worth €20,000, at the closing of International Film Festival Rotterdam's IFFR Pro Days and CineMart co-production market.
The film will mark the feature directorial debut of Judita Gamulin and is set entirely in an Ikea furniture store in Zagreb.
With early backing from the Croatian Audiovisual Centre (HAVC), the production aims to close financing in 2023 and shoot in 2024. Leave The Door Open is produced by Rea Rajcic, who is producing through her Zagreb-based film and TV outfit Eclectica.
A special mention was given to Swedish project Love #NoFilter, written and to be directed by Mikael Bundsen and produced by Marie Kjellson, whose credits include Force Majeure.
Taking place entirely online for a second year, IFFR's industry platform revealed further prizes during a virtual awards ceremony today (February 2).
The Filmmore Post-production Award of €7,500, to aid visual effects and post-production, went to Maya Da-Rin's Nightsong. It is produced by Brazil's Tamanduá Vermelho and France's Still Moving.
It will mark Da-Rin's follow-up to 2019's The Fever, which won prizes at Locarno and Thessaloniki among others.
The ArteKino International Award went to Ivana Mladenovic's Sorella di Clausura. The Romania-Serbia co-production is based on Liliana Pelici's forthcoming novel The Longest Dream and tells the story of two women whose worlds collide in the aftermath of an accident at a music concert.
The €6,000 prize is awarded to the producers, Ada Solomon of Romania's microfilm and Diana Caravia of Serbia's Funav 84, to support the development of the project. Solomon's recent credits include Radu Jude's Berlin Golden Bear winner Bad Luck Banging Or Loony Porn.
The €5,000 Wouter Barendrecht Award, open to filmmakers under 35 who have directed no more than three films, went to Mother of Gold by Brazil's Madiano Marcheti. The mother-and-son drama, inspired by a Brazilian myth that lends its name to the film, is produced by Daniel Pech of Multiverso Produções with local co-production partner Terceira Margem
Marcheti's debut Madalena premiered in Competition at IFFR in 2021 and went on to win best film at the International Istanbul Film Festival as well as screening at San Sebastian.
The IFFR Young Film Critics prize of €2,500 was awarded to Koji Fukada's Love on Trial, produced by Japan's Knockonwood and France's Survivance.
The Dutch Post-production Award of €50,000, to be spent on post-production in the Netherlands, went to Indonesian feature This City is a Battlefield by filmmaker Mouly Surya. Produced by Jakarta-based Cinesurya, the project was previously supported by the Hubert Bals Fund.
The 39th edition of CineMart included 28 projects and ran online from January 30 to February 2.