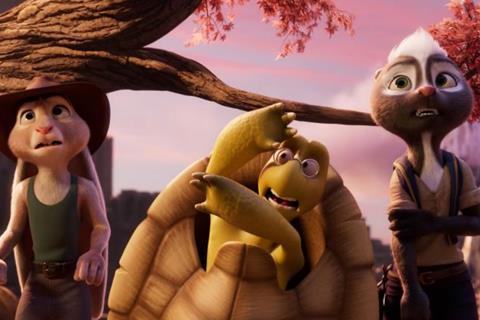 The presence of Russian distributors at Unifrance's Rendez-Vous in Paris was a potent source of conversation at last week's gathering as many French sellers continue to do good business with Russian buyers despite an unofficial boycott of the country since Russia invaded Ukraine in February 2022.
Russia remained the third biggest international territory for French cinema in 2022 with 2.6 million admissions, up 83.4% from 2021, though still down 14.2% from pre-pandemic and before the February 2022 invasion of Ukraine by Russia. The Russian market accounted for €8.7m in revenue for French cinema, according to Unifrance.
The popularity of French cinema in Russia is nothing new – French films have typically performed well in Russian cinemas. Russia was the top country for French films in 2020 and number two in 2019 and 2021.
However, 87 French films were released in Russia in 2022, more than any year in history. Teen horror Arthur – Malédiction played in more than 1,000 cinemas in Russia and Olivier Baroux's Natural Born Liar in nearly 900, French family titles were popular, led by Chickenhare And The Hamster Of Darkness (600,000 admissions) and Fireheart (400,000), while live action The Wolf And The Lion (185,084) was also popular.
Most French films released in Russia in 2022 were sold to Russian distributors before the conflict began. While major Hollywood studios pulled their films from theatres almost immediately, the French films opened as planned.
"Movie theatre operators in Russia are losing money because they don't have enough films," said Joel Chapron, Unifrance's former studies and markets manager for Central and Eastern Europe, who is now associate researcher at the University of Avignon and a specialist on Eastern European cinema. "They're deprived of the US majors so they are trying to offer as many films as possible to bring in audiences and French films have always performed well there."
For political reasons, state-backed Unifrance did not extend official invitations to Russian distributors to attend the Rendez-Vous. Typically, Unifrance pays for the hotel stays for visiting buyers, although not travel.
But given the success of French films in Russia in the past year, a group of around 10 French sales companies pooled funds to pay for hotel rooms for 12 Russian distribution companies. Some Russian buyers also paid their own way. Unifrance allowed the Russian distributors to be accredited at the market, while emphasising it did not accredit any distributors with ties to the Russian state, or who are overtly supportive of the war.
"We didn't send them the traditional invite, but we said that if they were in Paris, they could attend screenings and come to the market," said Gilles Renouard, Unifrance's director of cinema. "Russia has been a major country for French cinema for several years, among the top three countries in most recent years. It's a long-term relationship and it isn't stopping amid the current conflict. Russian distributors are very conscious of the war that exists and we continue to work with our loyal partners who aren't affiliated with the Russian state."
Unifrance executive director Daniela Elstner added: "We firmly believe in the importance of culture to convey the values of tolerance, democracy and solidarity that we hold dear" and notes that "Unifrance's aim is to facilitate the distribution of French films abroad."
'Culture is different'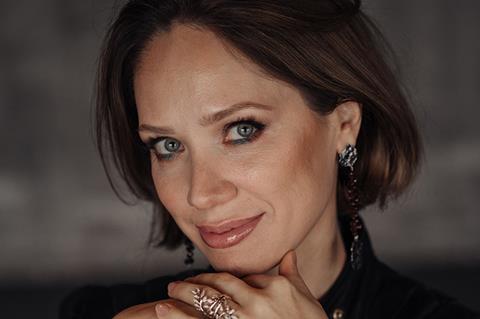 Moscow-based Nadezda Motina, founder and CEO of Arna Media, is one of the Russian buyers who attended the Rendez-Vous. She confirmed "life is difficult" for Russian buyers but adds "movie theatres are still open and we still need to show people that there is another world out there, values other than propaganda and audiences should be educated through other cultures."
In 2022 Arna released Patrice Leconte's Maigret starring Gerard Depardieu, garnering 50,000 admissions. Arnaud Desplechin's Brother And Sister starring Marion Cotillard and Melvil Poupaud was a harder sell, attracting just 2,200 viewers.
"The movie is dark in tone. Audiences here want to escape to a place where everything is sunny," said Motina.
Motina came to the Rendez-Vous via the joint invitation from the group of French sellers. She was shopping for new titles and was screening pre-bought films such as Killing Blues (SND), How to Survive Without Mum (Studiocanal), Hawaii (Other Angle) and Memories of Love (Bac Films).
Notably absent from the Rendez-Vous were Russian TV delegations at the first annual in-person French TV Screenings. Most channels and platforms in Russia are tied to the state or companies that France has opted not to do business with in the current climate.
However, when it comes to cinema, Renouard says: "Culture is different. We respect the rules, we respect the position of the French government and our country."
The French government's finance ministry has made it clear there is no boycott of Russia for the cultural industries. "French distributors can work with Russia and they are," explained Chapron.
Renouard said Unifrance looked at the capital ownership of visiting companies to be sure they are not tied to the Russian government, similar to the policy of French sellers. "Distributors in Russia are thankfully mostly independent," he says.
Among the accredited distribution companies were Capella Film, All Media, Noviy Film, Pioner Film Distribution Company, VLG. Film and World Pictures.
French sellers said they referred to the signatories of an open letter by Russian distributors condeming the invasion when deciding with whom to do business.
In the letter, the Russian distributors condemned what they called "the barbaric war in Ukraine" and stated: "We call for reconciliation and an immediate cease-fire…Our work is not just business, and it's not just our job. Our work is to create and communicate culture. Our mission is for audiences in Russia to be able to watch films about life in other countries – like Serbia, Thailand, France or Ukraine – and for audiences across the globe to be able to watch films about Russia and its people."
Many top executives at key Russian distribution companies are no longer based in Russia, having moved to the Baltics or Germany. This not only makes it easier for them to travel to Paris for the market, but also to pay for the films they are purchasing as Russian banks freeze international payments.
Most French sales agents have said they continue to sell to Russian distributors so as not to punish the country's theatrical distributors, local moviegoers and French filmmakers and producers. "There are artists and then there is everything else," said one sales agent who asked to remain anonymous. "Our policy hasn't changed."
Another said: "Art shouldn't be boycotted."
Market dilemma
The stance is in line with that of the 2022 Cannes Film Festival and of French culture in general which has traditionally separated artists from their personal lives or politics.
But not everyone was happy about the presence of the Russian buyers in Paris last week. Ties to Russia are sensitive for bigger companies linked to the French state or with international reach. And some sales executives said they are "undecided" about selling to Russia and planned to reassess at upcoming markets.
The piracy by Russian audiences of US studio titles, such as Avatar: The Way Of Water, and bigger French titles is being cited as a reason for some companies to begin to reluctantly change their stance on selling legally to distributors. According to Chapron, there is a "new form of piracy" in Russia. Not only are consumers streaming films on their own devices, but some cinemas are even hosting "preview" screenings of pirated films
French sellers are not alone in selling to Russia since the invasion. At the AFM in November 2022, a number of executives who spoke to Screen said Russian buyers were pursuing must-have titles "aggressively" as the Hollywood studios' suspension of theatrical releases creates a deep appetite for content.
Russian distributors are also likely be at the Berlinale and the European Film Market. The Berlinale said it "staunchly condemns Russia's ongoing war of aggression" but will not exclude filmmakers, artists, industry representatives or journalists because of their nationality. Like Unifrance, the festival says it will not grant accreditations to those working for official national or state-controlled institutions, companies or media, or for people supporting those regimes.
Just as the topic of selling films to Russia was a key topic of conversation and debate at Rendez-Vous, so it is likely to be at festivals and market throughout the coming year.