The honorary vice president of FIPRESCI has been a contributor to Screen for 15 years.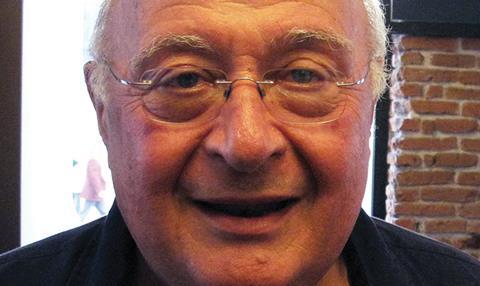 Long-standing contributor Dan Fainaru is to become critic-at-large for Screen International, a roving role which caps his 15-year relationship with the title.
Based in Israel, Fainaru has been a film critic for over 55 years and is honorary vice president of FIPRESCI. He has served as critic for Screen across the full range of international film festivals since he joined the tile.
His critic-at-large role will afford him the opportunity to assess and review titles outside the driver of Screen's daily coverage at festivals. Formerly the director of the Israeli Film Institute, Fainaru edits Israel's only film magazine, Cinematheque.
Screen International's reviews editor Fionnuala Halligan said: "Dan's knowledge and taste is unrivalled, and I am looking forward to working with him in this new capacity as he becomes an ambassador at large for Screen's busy reviews desk."
Screen International continues to produce comprehensive reviews coverage from international festivals and to publish e-dailies and print daily magazines at festivals around the world.
Critics Tim Grierson, Lee Marshall, Allan Hunter, Jonathan Romney, Charles Gant, Wendy Ide and chief critic Fionnuala Halligan continue to anchor that coverage, with national coverage provided by Lisa Nesselson in France, James Marsh in Hong Kong and Sarah Ward in Australia, amongst others.