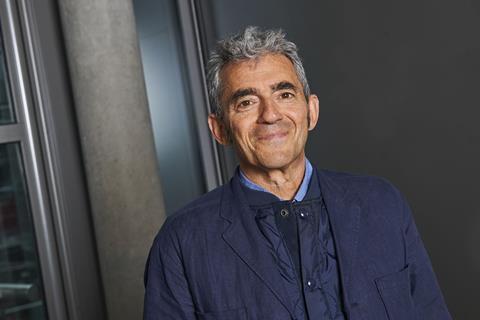 Film London has named director of Film4 Daniel Battsek as its new chairman.
He takes over from Oscar-winning producer David Parfitt, who has chaired the agency since 2010.
Battsek, who will remain in his role at Film4, will take over the position after Parfitt's final board meeting as chair today (27 Sept).
Before joining Film4 in 2016, Battsek previously ran the film divisions of Cohen Media Group, National Geographic and Miramax in the US, and Buena Vista International and Palace Pictures in the UK. Recent Film4 titles include Three Billboards Outside Ebbing, Missouri, Lean On Pete, The Killing Of A Sacred Deer and You Were Never Really Here.
Battsek said: "I've long been impressed with Film London when I've collaborated with them during my time in the US. As a born and bred Londoner recently returned to my home city, I'm greatly honoured to be stepping into David Parfitt's shoes and would like to congratulate him on the achievements of the organisation during his tenure.
He added: "Film London plays a vital role in opening doors to the rest of the UK, promoting the artistic and cultural excellence not just of London's movie business but of our nationwide screen industries. I look forward to building on their work of championing the British film industry both within the UK and internationally."
Film London is tasked with promoting and developing the city as a filmmaking destination. It is one of the nine regional screen agencies in the UK and supported by the BFI, the Mayor of London, the Arts Council and Creative Skillset.
Adrian Wootton, chief executive of Film London and the British Film Commission, said: "[Daniel's] mix of business acumen and passion for thoughtful, auteur-driven work is quite unique, and makes him a perfect match for Film London."
Previous chairman David Parfitt produced Shakespeare in Love, The Madness Of King George, My Week With Marilyn and the upcoming Loving Vincent.
Parfitt said: "I could not be more delighted that Daniel has agreed to step into my slightly worn shoes. We are very lucky that a senior executive, with one of the most demanding jobs in the industry, is prepared to give his valuable time to help steer Film London through this exciting period of growth for our industries."