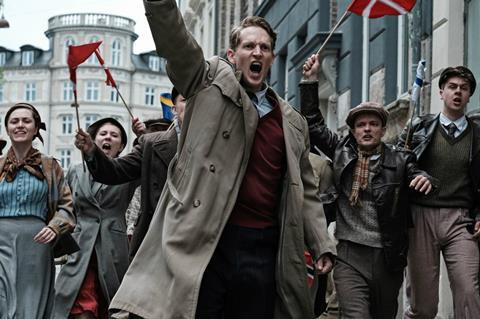 Vertigo Releasing has acquired UK and Ireland rights to Anders Refn's war drama Into The Darkness from Odin's Eye Entertainment.
The distributor plans to release the film on digital platforms from March 5, as cinemas remain closed due to pandemic restrictions. The feature had previously been picked up by Kaleidoscope Film Distribution but rights have since reverted back to Odin's Eye.
Produced by Lene Borglum and Nicholas Winding Refn's Space Rocket Nation, Into The Darkness led the Danish box office for four weeks in January 2020, where it was distributed by Scanbox and recorded more than 370,000 admissions, outperforming major studio titles such as 1917 and Bad Boys For Life.
Set in 1940s Denmark, the family saga is set against the backdrop of the Second World War and is directed by Refn, father of director Nicholas Winding Refn (Drive) and a prolific editor who has previously worked with Lars von Trier on features ranging from Breaking The Waves to Antichrist.
The cast is led by Jesper Christensen, best known internationally for playing Mr White in three of the latest James Bond films, and also includes Bodil Jørgensen, Cyron Melville, Mads Reuther, Gustav Giese, Sara Viktoria Bjerregaard, Lue Støvelbæk and Sylvester Byder.
Following its success, Refn will return to direct a sequel, which is set to be released in early 2022.