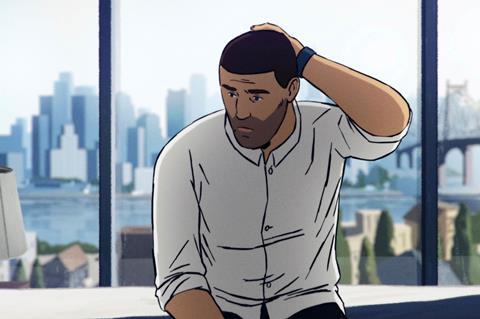 The Nordic Council Film Prize 2021 has been awarded to Flee by Jonas Poher Rasmussen, screenwriter Amin and producers Monica Hellström, Charlotte de la Gournerie, and Signe Byrge Sørensen.
The lucrative prize, now in its 19th year, comes with an award of $47,000 (DKK 300,000), which is shared equally between the screenwriter, director and producers.
The award was announced tonight (Nov 2) during the Nordic Council's autumn session in Copenhagen.
The other nominees were Finland's Any Day Now from writer-director Hamy Ramezan; Viktor Kossakovsky's Norwegian documentary Gunda; Iceland's Alma from writer-director Kristin Jóhannesdóttir and Sweden's Tigers from writer-director Ronnie Sandahl.
Films are chosen by national committees in the five Nordic countries, with this criteria: "The nominated films must have deep roots in Nordic culture, be of high artistic quality, distinguish themselves by their artistic originality, and combine and elevate the many elements of film into a compelling and holistic work of art."
Flee, the animated story about a young refugee's journey from Afghanistan to Denmark decades ago, is also Denmark's official submission for the international Oscar.
The jury said: "We find that Flee tells a necessary, relevant and touching story about how all people, regardless of their ethnicity, background, age or sexual orientation, have the right to a happy childhood and a safe place to call home. The film was created before many people in Afghanistan recently had to flee from civil war and its relevance has only increased in the wake of these events. But the director manages to not become self-pitying or sentimental in their way of storytelling."
Flee won the Grand Jury Prize (World Cinema) at Sundance, the Dragon award for best Nordic Documentary at Goteborg, and best feature at Annecy.
Past winners of the prize include Beware of Children, Queen of Hearts, Antichrist, The Hunt and Louder than Bombs.