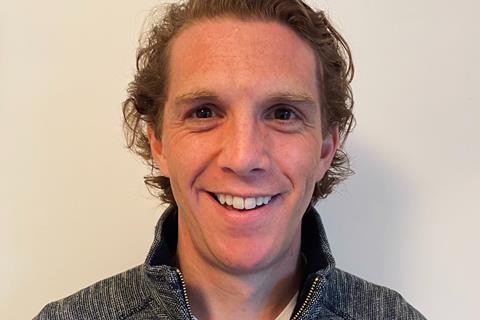 Elysian Film Group, the UK producer-distributor founded by former Sudiocanal CEO Danny Perkins, has appointed Jed Benedict as head of acquisitions and development.
Benedict previously worked with Perkins at Studiocanal, where he was most recently vice president of international acquisitions and production.
He joined Studiocanal in 2012 as senior acquisitions manager, acquiring David Mackenzie's Hell Or High Water and Yeon Sang-ho's Train To Busan for UK release among others.
Benedict began his career at John Schmidt's production, distribution and sales company ContentFilm in 2008 where he worked for Jamie Carmichael as international acquisitions manager in London and LA.
First production
Elysian's first production is expected to be the musical Greatest Days, based around the hits of UK pop group Take That and developed with Universal Music Group. The feature is based on stage musical The Band, which centres on a group of women who reunite to see their favourite band after 25 years.
The director will be Coky Giedroyc, who most recently directed How to Build A Girl, and it will be written by Tim Firth, who wrote the stage production.
Sixteen Take That songs were used in the jukebox musical and the group are understood to be writing a new song for the film.
The adaptation follows successful movie musicals including Mamma Mia!, Bohemian Rhapsody and Rocketman, which were based around the songs of ABBA, Queen and Elton John respectively.
Greatest Days is being produced by Perkins with Damian Jones, and Elysian's Kate Solomon. A shoot is planned for later this year.
Perkins founded Elysian last year with producer Solomon and launched a distribution arm at the Berlinale in February, backed by a minority investment from Creative Artists Agency (CAA). He previously spent eight years as CEO of Studiocanal.