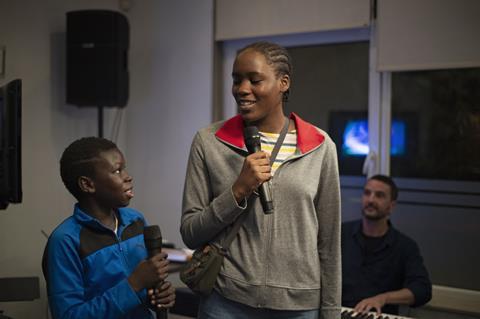 Sideshow and Janus Films have announced their second Cannes acquisition in two days, taking North American rights to Tori And Lokita by Jean-Pierre and Luc Dardenne.
The Competition entry won the festival's special 75th anniversary Prize and takes place in Belgium where young boy Tori and adolescent girl Lokita try to survive after making the long journey alone from Africa.
Pablo Schils and Joely Mbundu star alongside Alban Ukaj, Tijman Govaerts, Charlotte De Bruyne, Nadège Ouedraogo, and Marc Zinga. The Dardenne brothers produced with Delphine Tomson and Denis Freyd.
Sideshow and Janus Films plan a nationwide theatrical release and negotiated the deal with Wild Bunch International and CAA Media Finance on behalf of the filmmakers with Janus Films and Sideshow.
Yesterday the distributors announced a North American deal on Jerzy Skolimowski's Competition selection and Prix du Jury at Cannes winner EO. They last collaborated on Ryusuke Hamaguchi's Cannes 2021 selection and best international feature film Oscar winner Drive My Car.