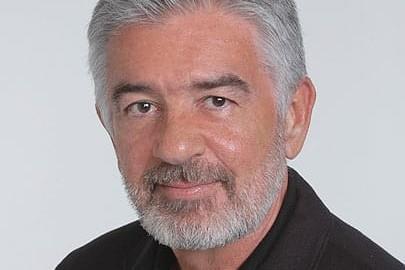 Darryl Macdonald, the trailblazing Canadian-born champion of international cinema who was a major presence on the US film festival circuit for decades, has died.
Screen understands Macdonald passed away on July 21 and is believed to have been in his sixties.
Over the course of a dynamic career in festivals, he co-founded Seattle International Film Festival (SIFF) with the late Dan Ireland in 1976 and served until recently as executive director of the Palm Springs International Film Society.
Possessed from an early age by a love for international cinema, Macdonald left his native Vancouver with Ireland and crossed the border into Seattle where they screened beloved films that had fallen foul of Canadian censors.
Macdonald established Egyptian Theater in Seattle in 1975 and continued to run it until 1987, championing the Dutch New Wave and in particular the work of Paul Verhoeven.
The Egyptian earned a reputation as the leading art house venue in the Northwest and among other honours, earned a Golden Calf Award from the Dutch film industry for advancing the efforts of Dutch filmmakers.
While at Seattle, where he served as the festival's executive and artistic director, Macdonald was also programming director of the Vancouver International Film Festival, which he helped to establish in 1980, from 1988 to 1992, and later became artistic director of Palm Springs International Film Festival from 1989 to 1993.
That year Macdonald was named artistic director of Hamptons International Film Festival and served in that capacity until 1996.
He was executive director at SIFF for his last 10 or so years at the festival and when his time in Seattle came to an end in 2003, he relocated to Palm Springs and returned to the desert festival.
Newly ensconced in California, Macdonald was named executive director of Palm Springs International Film Society, which produced both the Palm Springs International Film Festival and the Palm Springs International Festival of Short Films, until 2016, when he left the organisation.
During his time at Seattle and Palm Springs, MacDonald's wit, expertise and passion delighted local audiences and established both festivals as strong advocates for international cinema. He received France's Chevalier de l'Ordre des Arts et des Lettres in 2004 for his ongoing contribution to French cinema.
Tributes
Seattle International Film Festival hailed Macdonald in a statement issued on Tuesday (August 25), noting, "His vision, leadership, creativity, and passion for film was the foundation of SIFF, and his loss will be felt across the industry.
"Arriving in Seattle in 1976, Darryl and co-founder Dan Ireland set about creating a film festival centred around movie enthusiasts that broke away from the traditional models and was destined to become the largest film festival in the United States. For the next 30 years, Darryl was at the centre of the U.S. discovery of Dutch Cinema, the growth of arthouse cinema in Seattle, and championing the profound effect film can have on audiences.
"Under Darryl's leadership, the festival grew into the beloved institution that is now a cornerstone of the Seattle arts and cultural community. He leaves a legacy of a city with a great passion for film and discovery. Our deepest condolences go out to his family and friends."
Palm Springs International Film Society released a statement that read, "Darryl Macdonald was the first artistic director for The Palm Springs International Festival, and instilled a love and appreciation for filmmaking that carries on to this day.
"When he returned to lead the organisation in 2003, he was instrumental in defining our festivals as one of the best in the world, bringing his infectious passion to the staff, the filmmakers, and the Palm Spring community. The mark he left behind was indelible, and we are mixed with sadness and gratitude as we mourn all the loss. Our thoughts are with his family at this time."
Festival chairman Harold Matzner added, "Darryl was very, very good at his job. He could talk film better than anyone I have ever met."
Managing director Rhea A. Lewis-Woodson added, "What I loved most about Darryl was the fact that you could ask him anything about the film industry and he always had the answer. He lived and loved film – you could feel his passion when he spoke about it, and you could see it in his writing."
Friends and colleagues have paid tribute to Macdonald on social media.
Kathleen McInnis, a Los Angeles-based festival programmer and consultant who worked with Macdonald at Seattle and Palm Springs, wrote on Facebook: "Too many emotions to sort through properly at the moment, but for now I'd like to say #goodbye and #thankyou to the larger than life, towering cinematic figure whose passion and dedication to the movies shaped not only my career but my understanding of film."
Producer Jeff Dowd said, "It is so sad that [Darryl] has left us. I knew and worked with him from the beginning of the Seattle Film Festival. I have some Classic Tales I can share with you. RIP Darryl."
Aspen Film executive and artistic director Susan Wrubel said, "Oh no – such sad news. RIP dear Darryl. I have fond memories of him going back many years. My condolences."