Former Doctor Who star plays psychiatrist R. D. Laing.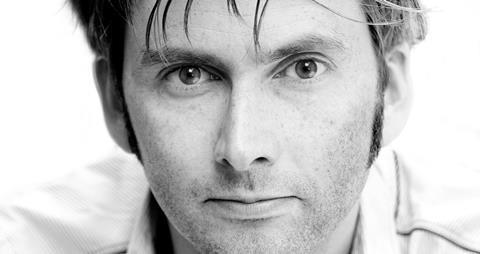 Production is underway on R. D. Laing biopic Mad To Be Normal with David Tennant (Doctor Who) and Elisabeth Moss (Mad Men) heading up the cast.
Shooting has begun in the UK on the project which charts the story of world-renowned Scottish psychiatrist Laing and his acolytes at Kingsley Hall, East London, during the 1960s.
Additional cast includes Michael Gambon (Gosford Park) and Gabriel Byrne (The Usual Suspects).
Screen first announced the project last Cannes.
The film will be produced by London-based Gizmo Films, in collaboration with GSP studios and Bad Penny Productions, the production company led by Phin Glynn (The Unbeatables).
It marks the fourth feature for Gizmo Films writer and director Robert Mullan, who is also the author of three books about Laing.
Tenant previously said about the film: "I have long been fascinated by the life and work of R. D. Laing. This is a wonderful opportunity to celebrate and discover this important man and I am honoured and thrilled to be involved in telling this story. Robert Mullan's passion for the subject is inspiring and the presence of the brilliant Elisabeth Moss makes this something I cannot wait to start work on."
Tennant is known for his charismatic turn as Doctor Who but more recently for his starring role in hit TV series Broadchurch.
Peter Dunphy, executive producer, added: "I'm delighted to have the privilege to produce such a unique and important film of a story that has been waiting to be told."
Renowned psychiatrist Laing was referred to by some as the 'high priest of anti-psychiatry' and the so-called 'Acid Marxist'.