COMIC-CON: In a typically passionate yet uncharacteristically expletive-free panel during Saturday's Legendary session, Guillermo del Toro showed footage from his upcoming ghost story.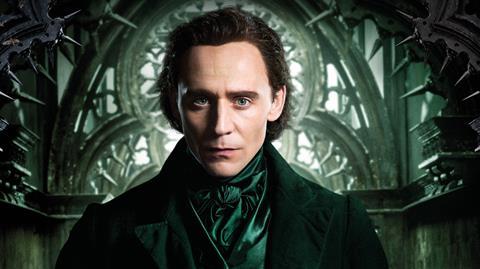 The Mexican auteur, a perennial idol among the Comic-Con faithful, said the R-rated feature due out on October 16 was at its heart a "classical Gothic romance" and the most beautiful film of his career.
Del Toro explained how the ghost story set in a foreboding estate in Cumberland, northern England, was allowed to be what he had envisioned because of his Hollywood partners.
"Early on we decided it need to be R, it needed to be complex," del Toro said, explaining that he tended to make his more mature works in Spanish.
Yet this time he was in for a pleasant surprise. "I felt for the first time completely free to make an adult movie in the English language."
Stars Mia Wasikowska, Tom Hiddleston and Jessica Chastain appeared to further promote the release.
Del Toro also announced the film is being transformed into a maze at Universal Studios' annual Halloween Horror Nights later this year.
Warcraft
Duncan Jones led a loud Warcraft segment that saw the wrap-around screens roll out along either side of the hall – always a herald of major spectacle.
Jones showed first footage from his adaptation of the vastly popular role-playing game: a colourful riot of itinerant orcs, human warriors, a feral despot, a wizard, giant birds and lots of magic.
The imagery drew solid if not wild applause from the crowd. Warcraft will open in summer 2016.
Earlier in the session, Michael Dougherty and Krampus cast leads Toni Collette and Adam Scott made a brief appearance to talk up their horror about a malign Christmas spirit that ruins a family holiday. The film is scheduled to open on December 4.
During a separate Screen Gems panel Pride And Prejudice And Zombies author Seth Grahame-Smith stressed how the idea of Burr Steers' adaptation was to never wink knowingly at the camera but play everything straight.

The studio screened footage from the film as well as from Patient Zero, about a small team racing to save humanity from a plague.