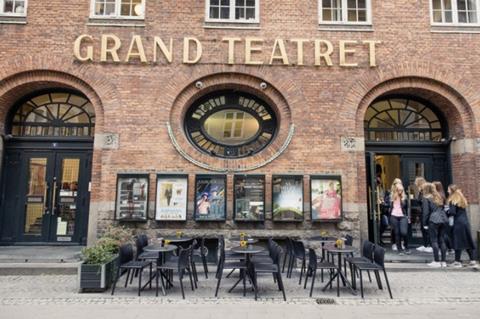 Danish cinemas will be forced to shut for at least four weeks due to the rise in cases of the Covid-19 Omicron variant.
Denmark's prime minister Mette Frederiksen announced the news today (Dec 17) and, as well as cinemas, the forced closures also apply to theatres, concert venues, community centres, galleries, museums, zoos and the popular Tivoli amusement park.
Mask-wearing restrictions will be extended to other businesses and cultural locations. Bars will have to close at 11pm and stop serving alcohol at 10pm. Capacity limits will be brought back into effect in restaurants and stores. The measures have to be approved by the Danish parliament's epidemic committee before taking effect, most likely on Sunday morning.
"It's necessary to have new restrictions that limit activity in the community and reduce transmissions," said Frederiksen at a press conference, which came after Denmark hit a national record of more than 11,000 new cases in the previous 24 hours.
The Danish prime minister did add that a total lockdown wasn't on the cards currently, but warned citizens to be careful of social contact over the holidays.
Moviegoing is usually a popular family activity during the Christmas break in Denmark. Releases that will now be postponed number several big US and international titles including The Matrix Resurrections, Spencer, Pig, The Tragedy Of Macbeth and Lamb as well as local films including Second World War drama Hvidstengruppen II - De Efterladte, San Sebastian award winner As In Heaven and comedy Wildmen.
Neighbouring Norway is also seeing an Omicron spike. The government there has now limited gatherings to 10 people in private homes and reintroduced social distancing measures in restaurants.
Cinemas have also been closed in the Netherlands until January 14 and must close at 20.00 in Ireland.