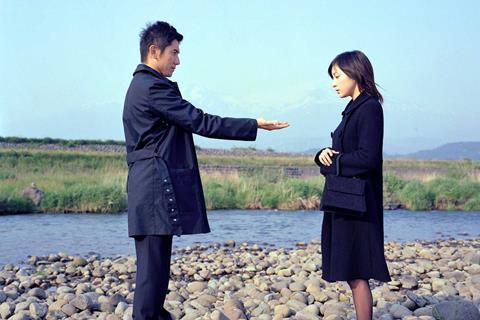 Japanese filmmaker Yojiro Takita, best known as director of Oscar-winning drama Departures, is making his Chinese-language debut in Media Asia's Silence Of Smoke.
Han Geng (So Young), Zhang Guoli (Back To 1942) and Summer Xu (Looper) head the cast of the film about a young cakemaker who takes over the family business but finds he can't replicate his father's success. When his daughter is diagnosed with leukemia, and his father dies after coming out of retirement to help him, the cakemaker starts to understand his father and appreciate everything he has done for him.
Currently in production, the film is co-produced by Media Asia and Beijing-based Magilm Pictues. In addition to Departures, which won the best foreign-language film Oscar in 2009, Takita has recent credits including Sakura Guardian In The North and The Last Recipe.
His foray into Chinese production appears to herald a new trend in mainland China's film industry, with Japanese filmmaker Shunji Iwai also making his Chinese-language debut with Last Letter, produced by Peter Ho-sun Chan's We Pictures, scheduled for release this month. Chan's We Distribution is handling sales on Last Letter at the AFM.
Media Asia's AFM slate also includes Danny Wong's I'm Living It, starring Aaron Kwok and Miriam Yeung in the story of a fallen financial guru; Andrew Lau's Kung Fu Monster (aka When Robbers Meet The Monster), starring Louis Koo, Cheney Chen and Bao Bei Er; and Renny Harlin's Bodies At Rest, starring Nick Cheung and Richie Jen.