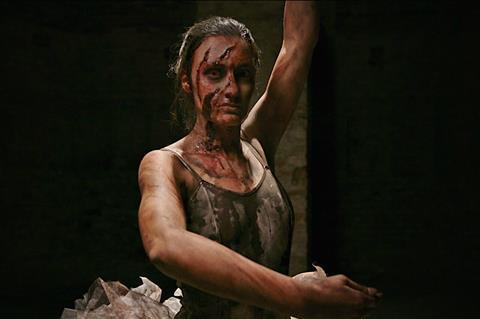 UK genre specialists Devilworks have announced five market premieres ahead of the American Film Market (AFM, October 31-November 6).
Titles include Ryan Simons' supernatural horror Demon Eye, produced by Quickfoot Films. The UK film centres a young woman who returns to her father's country house in the Moors following his mysterious death, and finds a cursed amulet. Darren Day and Ellie Goffe star.
Also on the slate is Italian horror Blood Bags, directed by Emiliano Ranzani and starring Makenna Guyler. Ranzani and Davide Mela co-wrote the film, which takes in two friends who break in to an abandoned mansion, to find a creature growing hungry for their blood. Alessandro Regaldo executive produces for Grey Ladder Productions.
Another new title is the D.C. Hamilton-directed US thriller The Fare, about a taxi driver who is stuck in a dark time loop with no escape and no memory of his past. Brinna Kelly wrote the script and co-stars alongside Gino Anthony Pesi. 501 Pictures and Public Displays of Affection co-produced.
Two further UK titles, Robert Mullan's country retreat thriller This Weekend Will Change Your Life and James Edward Cook's Christmas-set supernatural horror Why Hide? also join the slate.
Devilworks has worldwide rights on all four titles apart from Why Hide, where it has international rights excluding US/Canada, UK, Ireland, Australia, New Zealand and German-speaking Europe.