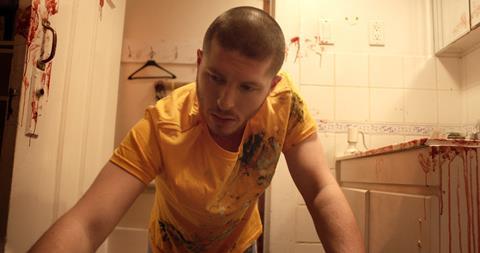 Genre sales specialists Devilworks has taken world rights to sci-fi thriller Dead Dicks.
Starring Matt Keyes (Dark Phoenix), Heston Horwin (Rock Steady Row) and Jillian Harris, Dead Dicks is about a woman who discovers that her brother's body has been cloned by a supernatural entity growing in his bedroom.
The Canadian production was written, produced and directed by Chris Bavota and Lee Paula Springer under production banner Postal Code Films. Other producers are Albert I Melamed and Matt Keyes; executive producer is Heston Horwin.
The film won the audience award for best Canadian feature at this summer's Fantasia International Film Festival in Montreal, and has gone on to screen at Grimmfest in Manchester, UK, Night Visions in Helsinki and the upcoming Leeds International Film Festival.
Other new titles Devilworks is currently selling at the AFM include Australian horror On Halloween, New Zealand sci-fi comedy Alien Addiction and UK supernatural horror Are We Dead Yet?.