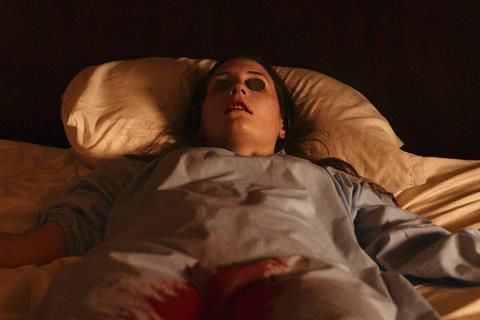 UK-based genre specialists Devilworks have struck a series of deals on Michael Melski's supernatural horror The Child Remains, starring Suzanne Clement (Xavier Dolan's Mommy).
New deals for the title include Germany, Austria and Switzerland (Lighthouse Entertainment); Benelux (TakeOne Films); Turkey (Bir Film); Taiwan (MovieCloud); and Russia (Kinologistika).
The film follows an expectant couple's weekend getaway that turns to terror when they discover their secluded country inn is a haunted maternity home. Allan Hawco and Shelley Thompson co-star alongside Clement.
The Child Remains is Canadian director Melski's fourth feature. Iit premiered in 2017 at Canada's Atlantic International Film Festival, and was released in the US in June through Uncork'd Entertainment.
Devilworks has also set deals on Joseph Mazzaferro's seasonal horror Halloween At Aunt Ethel's, which follows a group of children trying to survive a Halloween-crazed killer during the holidays.
Deals include UK & Ireland (High Fliers); Taiwan (MovieCloud); and Germany, Austria and Switzerland (Great Movies).