Comedian 'apologises' for Cockney accent in Mary Poppins.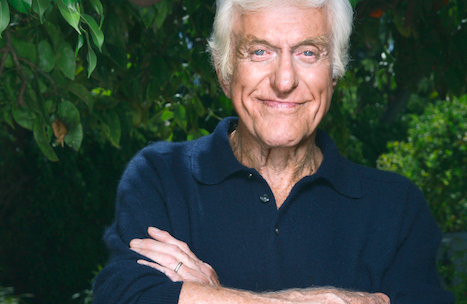 Dick Van Dyke will receive the Britannia Award For Excellence In Television from BAFTA LA in October.
The celebrated actor and comedian will collect his honour at the 2017 AMD British Academy Britannia Awards on October 27 in Beverly Hills.
The 91-year-old entertainer has earned five Emmys, a Tony, a Grammy, the SAG Lifetime Achievement Award, and induction into in Television Hall of Fame in a career spanning more than seven decades.
Television credits include The Dick Van Dyke Show, Jake And The Fatman, and Diagnosis Murder. In film he famously appeared in Mary Poppins and Chitty Chitty Bang Bang, as well as Dick Tracy, and more recently the Night At The Museum films. He won a Tony for Bye Bye Birdie.
"I appreciate this opportunity to apologise to the members of BAFTA for inflicting on them the most atrocious Cockney accent in the history of cinema," Van Dyke said, referring to his role in Mary Poppins.
"We are absolutely thrilled to have the opportunity to honour the iconic Dick Van Dyke at this year's British Academy Britannia Awards," BAFTA LA CEO Chantal Rickards said.

"We truly are in a golden age of television and we couldn't think of a better way to recognise this than by celebrating someone who was at the forefront of making it the global medium that it has become. We look forward to his acceptance speech in whatever accent he chooses on the night. We have no doubt it will be supercalifragilisticexpialidocious!"
BAFTA's TV Tea will take place on September 16, while the BAFTA Tea Party is set for January 2018, and the EE British Academy Film Awards take place in London on February 18, 2018.