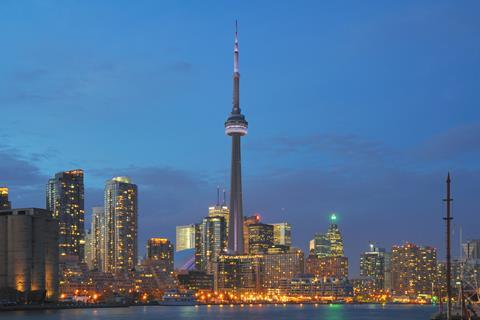 A raft of digital events to commemorate the 30th annual Inside Out Toronto LGBT Film Festival (Inside Out, May 21-June 30) includes the annual finance forum, set to run from May 26-30 and featuring projects from Canada, the UK, Australia and Kenya.
Netflix, Neon, Bleecker Street, IFC Films, Gamechanger Films, Killer Films, MK2, Bankside Films, Powderkeg Studios and GLAAD are among the companies participating in the forum, which enables LGBTQ-identified producers and/or producers creating LGBTQ content an opportunity to pitch projects directly to leading decision-makers.
Projects include The Viridian (Canada) from director and Blake Mawson and producer Natalie Urquhart about a young woman who tries to protect her younger brother by hiding a tell-tale genetic marker, and Hawa Hawaii (Kenya) from director Amirah Tajdin and producers Wafa Tajdin and Sahar Yousefi about a Muslim drag queen.
Polarized (UK) from director Shamim Sharif and producer Hanan Kattan tells of an affair between a Muslim bride and a Christian woman who works for her in small-town America, while Followers (Australia/US) from director Tim Marshall and producers Christina Radburn and Frances Wang-Ward centres on a devout widow who sees a vision of Jesus on her bisexual swimming instructor's shorts. Click here to see the full line-up.
The Pitch, Please! short film competition will play out during a live stream on May 30, and a short film programme plays on the festival's website from May 25-30.
Inside Out kicked off on May 21 with the online exhibition Out of the Archives / Inside the Community: 30 Years of Inside Out, which allows viewers to tour Inside Out's history with an exclusive look at past pictures, press clippings, posters, flyers for dance parties and other treats from the archives.
This year's full festival, postponed due to the coronavirus pandemic, will take place from October 1-11.
"Since 1991, our LGBTQ2 communities have gathered each spring in Toronto to celebrate our queer filmmakers and their achievements," said Andria Wilson, executive director of Inside Out. "In this unprecedented moment, when we are faced with the reality of separation and isolation, it feels imperative to us to find a way to voice our commitment to our filmmakers, our audiences, our communities. Through these May event offerings, we aim to provide direct support to our artists, and offer our audiences a portal to connection through our shared history."
Click here for further details.