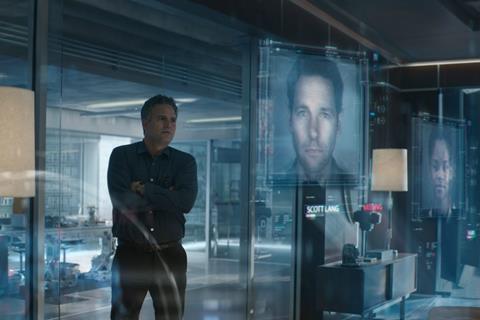 Riding high on the global success of Avengers: Endgame, The Walt Disney Studios announced on Wednesday (May 1) that president Alan Bergman has been promoted to co-chairman of the studio entertainment division alongside chairman Alan Horn.
Meanwhile Horn will assume the additional title of chief creative officer and will continue to guide the studios' overarching creative strategy.
As co-chairmen, Horn and Bergman will report to The Walt Disney Company chairman and CEO Bob Iger and will jointly oversee Disney's film, music, and theatre groups, as well as global marketing, distribution, communications, and human resources.
Bergman will continue to oversee Disney's business groups including operations, technology, business and legal affairs, labour relations, and finance.
"Seven years ago, I had the good fortune of hiring Alan Horn as Chairman of our Studios, and since then, our Studio Entertainment group has delivered creative excellence and tremendous box office success," said Iger.
"Alan Bergman's leadership has also been key to making our Studios the gold standard of the industry. The new 'co-chair' structure formally recognizes the powerful partnership behind one of the most successful eras in our Studios' history and ensures we remain focused on creating extraordinary entertainment experiences for audiences around the world."