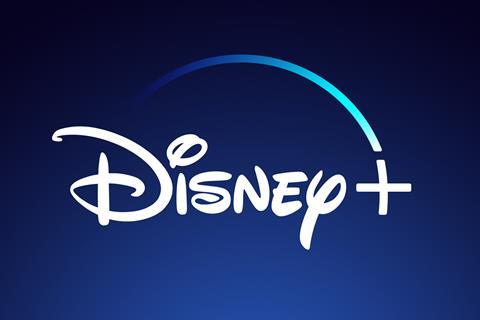 Disney+ reached 73.7m paying subscribers worldwide at the start of October, making streaming growth the brightest spot in Disney's full year financial results that were otherwise hit by the effects of the coronavirus pandemic.
The streaming platform's tally was up from 60.5m in early August, and Disney's other entertainment streaming service, Hulu, also grew, increasing its subscriber count by 28% to 36.6m.
Announcing the company's third quarter and full-year 2020 results, Walt Disney Company CEO Bob Chapek said Disney+ is now available in 20 countries worldwide and will launch next week in Latin American markets including Brazil, Mexico, Chile, and Argentina.
Commenting on Disney's decision to release big budget feature Mulan on the streaming service first (for an additional fee) in September, Chapek said: "We were very pleased with the results of Mulan as a premiere access title."
Though the film's performance was affected by controversy over a social media post by star Liu Yifei, "we saw enough very positive results before that controversy [and] started to know that we've got something here in terms of the premiere access strategy," Chapek said.
Commenting on the plan to launch Oscar best animated feature contender Soul on the service on December 25 with no extra fee Chapek said: "We also realise, though, that part of the lifeblood of Disney+ is providing great content to the base level subscribers."
In other comments during a webcast with analysts, Chapek said Disney has restarted or completed production on all its feature projects impacted by the virus pandemic. And he criticised California political leaders for refusing to let Disney open its Disneyland theme park in that state.
In other parts of the world where the company's parks have re-opened, "people have shown willingness to visit our parks," he said. "We are extremely disappointed that the state of California continues to keep Disneyland closed despite our proven track record."
For its fiscal 2020, Disney's overall revenue was down 6% to $65.4bn and the company reported a loss of $1.74bn compared to a $13.92bn profit for fiscal 2019.
The company's parks division had a negative operating income of $81m, while the studio entertainment division managed a positive $2.5bn. Operating income for the media networks division was up 21% to $9.02bn and the direct-to-consumer and international unit (of which Disney+ is a part) reported an operating loss of $2.81bn, compared to a loss of $1.84bn last year. Revenue for the division was up 81% to $16.97bn.