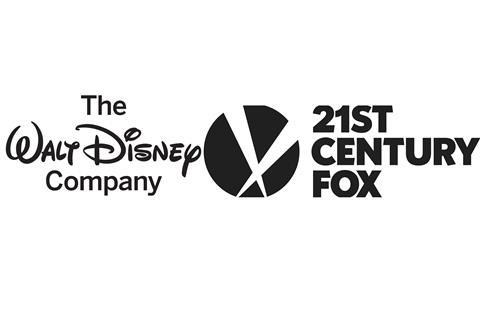 The Walt Disney Company has raised its bid for 21st Century Fox's entertainment assets from its initial $52bn offer to $71.3bn.
The new bid is comprised of $35.7bn in cash and an issue of 343million Disney shares to Fox shareholders, which represents around a 19% stake in the studio.
It values Fox at $38 a share, close to $10 higher than Disney's initial offer in December. The new bid also eclipses rival Comcast's $65bn cash offer which was made on June 14.
Disney chairman and CEO Bob Iger said that purchasing Fox would "bring significant financial value to the shareholders of both companies".
He added that "after six month of integration planning [Disney are] even more enthusiastic and confident in the strategic fit of the assets and the talent at Fox".
As previously announced, the deal would encompass 21st Century Fox's film production businesses, including Twentieth Century Fox, Fox Searchlight Pictures and Fox 2000 Pictures; Fox's television creative units, Twentieth Century Fox Television, FX Productions and Fox21; FX Networks; National Geographic Partners; Fox Sports Regional Networks; Fox Networks Group International; Star India; and Fox's interests in Hulu, Sky, and Tata Sky.
If 21st Century Fox completes its acquisition of the 61% of Sky it doesn't already own prior to closing of the Disney acquisition, Disney would assume full ownership of Sky, including the assumption of its outstanding debt, upon closing.
Yesterday (June 19), UK culture secretary Matt Hancock said that Disney must increase the funds available to Sky News to a minimum of £100m a year, and raise its commitment to not sell the news wing for 15 years, if it the UK government is to wave through the Fox/Sky deal.
The amended agreement has been approved by the boards of Disney and Fox and the transaction will now be subject to approval by the companies' shareholders as well as numerous regulatory reviews.
A shareholder meeting to approve the previously announced transaction had been set for July 10, but in light of the amended agreement this date will now be postponed.