France's Atlantique Productions and Italy's Cattleya enter into two-title co-development and production deal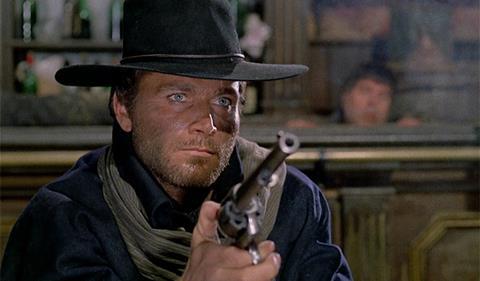 French drama producer Atlantique Productions and Italian outfit Cattleya have secured a co-development and co-production agreement to turn 1960s Western Django and Dario Argento's Suspiria into TV series.
The first, Django, will be a re-imagining of the cult 1966 Western. Atlantique Productions acquired the rights to develop and produce an English-language television series based on Sergio Corbucci's iconic Western.
The film, which made a star out of Franco Nero, was the story of a coffin-dragging gunslinger's feud with a bandit chief. It has spawned sequels and homages, most notably Quentin Tarantino's 2012 blockbuster Django Unchained.
The second, Suspiria De Profundis, is inspired by the 19th century English writer Thomas De Quincey's eponymous book, which was made into the classic Italian horror film Suspiria in 1977 by Dario Argento. Argento will serve as the series' artistic supervisor.
Suspiria De Profundis will be an English-language period horror series in which the author De Quincey is the lead character. Styled as a new Sherlock Holmes, the story will explore psychological fantasies of evil and attempt to solve fearful mysteries. It will be set in London and Rome at the turn of the 20th century.
Both Django and Suspiria De Profundis will be 12 x 50 mins series with an ambition for multiple seasons.
Argento said: "The extraordinary freedom of expression and creativity that modern TV drama now offers and the interest that the public has shown towards it have encouraged me to take a stab at this new genre."
Atlantique Productions' Olivier Bibas and creative director Patrick Nebout will act as executive producers on both shows, alongside Cattleya partners Riccardo Tozzi, Giovanni Stabilini and Marco Chimenz.
Cattleya's filmography includes more than 60 feature films and a dozen television productions, including the critically acclaimed Gomorrah – The Series, based on the film of the same name and set in the bleak, brutal world of Naples' Camorra crime syndicate.
Atlantique Productions secured a similar alliance with Keshet UK last summer to develop Crater Lake, created by screenwriter, author, journalist and TV executive Ron Leshem.