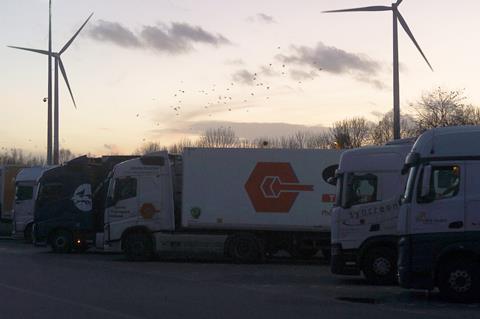 Eduardo Saraiva's 42.ZE.66 has won the top prize at Portuguese documentary festival Doclisboa, which wrapped its extended 2020 edition after six months of events.
The documentary about a female truck driver was feted with the Fernando Lopes Award for best Portuguese first film during a closing ceremony on Monday (May 10).
It marks the end of a unique edition for the Lisbon festival, which saw its format reimagined in the wake of the pandemic and has been staged across six smaller events since October, at the rate of one per month.
Doclisboa co-director Miguel Ribeiro told Screen it was a move that ensured the survival of the festival. "In these very uncertain times, the purpose was to have a form of the festival that could respond to what is happening at every moment," he said. "It was also a way to survive and was a cheaper version, in terms of expenses. Now, like the rest of the world, a strong economic crisis is hitting Portugal."
By splitting up the festival, the programmers were able to screen films in cinemas in periods between lockdowns and the ability to react quickly was revealed in January, when a surge in Covid-19 cases saw Doclisboa's fourth "moment" postponed.
Now, after six months, the 18th edition drew to a close with screenings that included a restored version of James Benning's 1979 classic Grand Opera: An Historical Romance and the Portuguese premiere of Ulrike Ottinger's Paris Calligrammes.
Fellow Doclisboa co-director Joana Sousa said they had managed to retain "the essence" of the event across the extended period, and maintained a sense of "community and connection" with audiences even during strict lockdowns.
"Even though the festival took a very different shape, people still recognised our programme as being that of Doclisboa and built their own connections," she said. "It's an edition we felt went well, in spite of all the transformations."
Plans for 2021 edition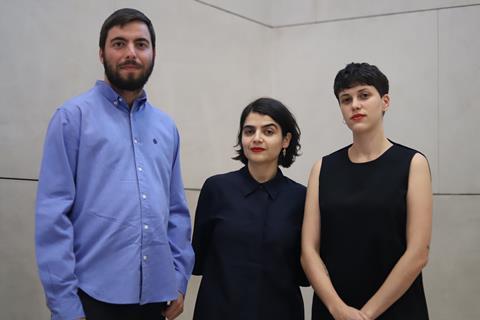 Details are now emerging of the 2021 edition, which will return to its traditional format and take place from October 21-31. It will include a complete retrospective of German filmmaker, photographer and artist Ulrike Ottinger, who was honoured with a Berlinale Camera at last year's 70th Berlin International Film Festival, comprising 26 works and an accompanying exhibition of her photography.
As the festival directors (which also includes Joana Gusmão) now work on the line-up for the next edition, they reflected on the challenges ahead for the documentary community.
"Most filmmakers work in very precarious financial conditions and we are aware there is going to be a challenge in terms of financial sustainability," said Sousa. "We are very aware that a lot of productions have already been affected and will be even more so for our 2021 and 2022 editions.
But Ribeiro added that the resilience of the sector will ensure both quality and quantity of documentaries will remain high for the next Doclisboa. "From what we have already seen for 2021, there are already so many wonderful films that I am not at all worried at all," Ribeiro stated.
The festival's industry platform, Nebulae, took place online last October and virtually hosted around 800 guests from more than 70 countries – awarding projects from Canada, Argentina and Portugal.
Ribeiro confirmed that a digital element will be retained for this year's industry programme, although it will mainly take place as a physical event. It will include a focus on Croatia, comprising the presentation of works in progress, projects in development and screenings from a region which, Ribieiro added, has witnessed a "surge in new filmmakers and new forms of documentary cinema".
The 19th edition of Doclisboa will run from October 21-31, 2021.