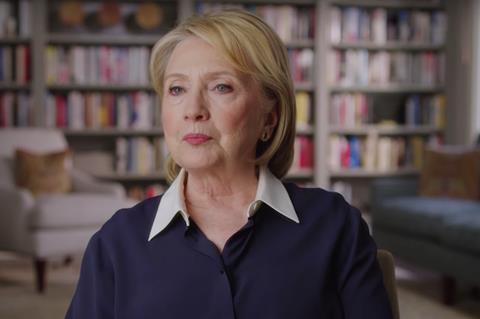 As former First Lady Hillary Clinton arrives in Berlin today (Feb 24), a new docuseries about the US politician has won the vote of buyers in Europe and beyond.
UK sales outfit Dogwoof and US company Propagate have secured the deals on Nanette Burstein's four-part series, Hillary, which screens here as a Berlinale Special.
It has gone to Canal + (France), Canal+ (Poland), SBS (Australia), SVT (Sweden), VPRO (The Netherlands), VRT (Belgium), YLE (Finland), and Channel 8 (Israel). Sky Germany announced their acquisition earlier this week. Clinton is due in town for the screening and a Q&A session.
The docuseries explores her life and work, interweaving biographical chapters of her life with behind-the-scenes footage from her 2016 US presidential campaign. Producers are Isabel San Vargas, Timothy Moran, Chi-Young Park and Tal Ben-David.
Hillary will screen in the US on Hulu on March 6 and on Sky in the UK later this year.