Other recipients include Virginia Woolf romance Vita & Virginia and new Hong Khaou, Carmel Winters films.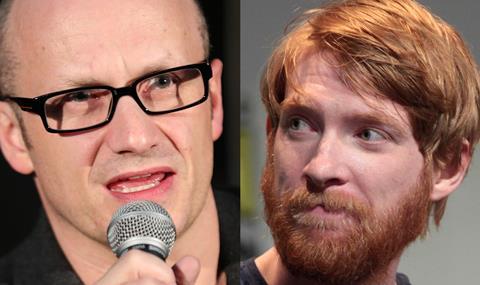 Lenny Abrahamson's forthcoming adaptation of Sarah Waters' acclaimed wartime ghost story The Little Stranger is among the films being supported by the Irish Film Board in its latest round of funding decisions.
Projects by Mary McGuckian, Carmel Winters and British/Cambodian filmmaker Hong Khaou are also among those given production funding support, as is a drama about Virgina Woolf's love affair with the poet and novelist Vita Sackville-West.
In a diverse and wide-ranging first quarter, Room director Abrahamson's [pictured] adaption of The Little Stranger has received production funding of €350,000.
The novel, which centres on the strange goings on in a country house in rural Warwickshire, has been adapted for the big screen by English novelist and screenwriter Lucinda Coxon (The Danish Girl). Domhnall Gleeson is attached to the project, which will be co-produced by Element Pictures.
Float Like A Butterfly, the forthcoming drama from writer/director Carmel Winters, received the highest production funding grant of €600,000. Samson Films is attached to produce.
Marcie Films (formerly Roads Entertainment) was granted €500,000 for Trade, to be directed by Hong Khaou (Lilting). Written by actor and screenwriter Mark O'Halloran (Viva), Trade is based on his own stage play about a young man coming to terms with the death of his father. The Bureau is co-producing with Protagonist handling sales.
A Girl From Mogadishu, from writer-director Mary McGuckian (The Price Of Desire) tells the story of a Somali social activist and her fight to get a vote against female genital mutilation in the European parliament. The IFB awarded the project €500,000 in funding.
Damo & Ivor: The Movie, a film based on the Irish TV comedy characters, was awarded €500,000, with Rob and Ronan Burke (Standby) attached to direct for Blue Ink Films.
Vita & Virginia, a period drama which recounts the friendship and love affair between Virginia Woolf (Eva Green) and Vita Sackville-West (Gemma Arterton), was in receipt of production funding of €200,000.
Chanya Button (Burn Burn Burn) will direct from a script co-written by Button and Dame Eileen Atkins, on whose stage play the story is based. Blinder Films will co-produce. Dirty God, a new project from Polish filmmaker Sacha Polak, was awarded €150,000.
Several upcoming projects were given provisional offers of commitment for production by the IFB, including Ian Fitzgibbon's Dark Lies the Island, Lee Cronin's The Hole in the Ground, and David Kerr's The Gee Gees, a comedy-drama set around the horseracing industry.
In animation production funding, the largest single award (€200,000) was given to Riona's Warriors, to be directed by Niall Mooney for Dancing Girl Productions.
The Rocker, to be co-directed by Jim Sheridan and Colm Quinn for Marcie Films, was awarded €150,000.
Several documentary projects were awarded development funding, including Pat Collins' Henry Glassie: Folklife, about the lauded folklorist, Ross Whitaker's Comeback, Sarah Share's A Short History of Decay, and Gary Lennon's Piano Project, all granted €15,000.
Darren and Colin Thornton's (A Date For Mad Mary) Here Comes the Night was the highest recipient of script development funding of €16,000, followed by Get the Boat (€14,000), written by Sarah Francis and Una Mullally.
In project development funding, Duck, to be directed by Paddy Breathnach (Viva) from a script by Mark O'Halloran, was in receipt of €50,000. Element Pictures is producing.
Other projects in receipt of project development funding include Owned, directed by Phyllida Lloyd (Mamma Mia!) with Element Pictures producing, Pat O'Connor's The Story of Lucy Gault (Parallel Film Productions, €35,000) and Kirsten Sheridan's The Life and Death Of Sophie Stark (Marcie Films, €26,500).