President-elect insults Hollywood icon after her critical Golden Globes speech.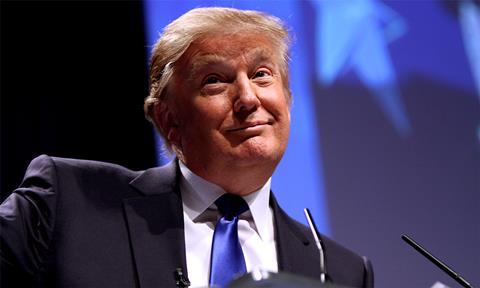 Donald Trump took to twitter to insult Meryl Streep after she criticised him in a speech at the Golden Globes.
Across three tweets, the president-elect wrote: "Meryl Streep, one of the most over-rated actresses in Hollywood, doesn't know me but attacked last night at the Golden Globes.'
"She is a Hillary flunky who lost big. For the 100th time, I never "mocked" a disabled reporter (would never do that) but simply showed him "groveling" when he totally changed a 16-year-old story that he had written in order to make me look bad. Just more very dishonest media!"
On stage to receive the Cecil B DeMille Award - the Hollywood Foreign Press Association's honour for outstanding contribution to entertainment – Streep used the occasion to hail diversity and called for protection of the free press.
The actress, who has 19 Oscar nominations with three wins, also referred to the occasion when Trump appeared to ridicule Serge Kovaleski, a New York Times reporter with disability.
She said: "This instinct to humiliate, when it's modelled by someone in the public platform, by someone powerful, it filters down into everybody's life, because it kind of gives permission for other people to do the same thing.

"Disrespect invites disrespect. Violence incites violence. And when the powerful use their position to bully others we all lose."
In an earlier interview with The New York Times, Trump dismissed Streep as a "Hillary lover" and said he was "not surprised" that he had come under attack from "liberal movie people".