EXCLUSIVE: Film Fund boss wants more high-end TV production in the Netherlands.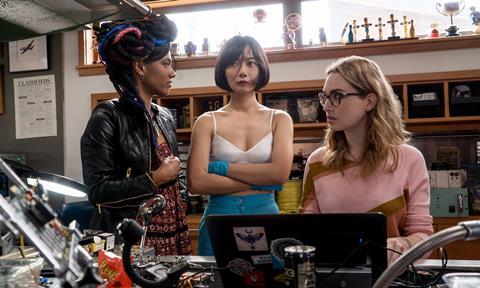 The Dutch are looking to strengthen further their already successful cash rebate system for film.
Moves are now being taken to extend the rebate to high end TV drama and animation series.
The scheme, introduced in 2014, is reckoned to have increased the number of employees working in the film sector by 26%.
"The scheme is becoming better known outside the Netherlands. We can tell this by the increase in international production," Netherlands Film Fund CEO Doreen Boonekamp told Screen International.
She said that it was now time for the Netherlands to "catch up" with territories like Germany and the UK that have already extended their incentive schemes to TV.
On the one hand, the Dutch want to "take a role in international TV series that shot partly in the Netherlands," and, on the other, the aim is to "raise the level of our own high end series".
Even without the incentive, some very high profile TV dramas have shot recently in the Netherlands, among them the Wachowskis' Netflix series Sense8 [pictured].
Boonekamp has set a target of around a year for the scheme to be extended, though extra funding will be needed. Negotiations with the new Dutch government are set to continue over this.
The Fund boss revealed that the Dutch will also try to raise the maximum amount available under the scheme (currently capped at 1 million Euros) and raise the level of the rebate itself.
According to a research paper published today (April 6), between July 2014 and December 2016 181 film projects received a contribution from the Netherlands Film Production Incentive with a total of € 41.6 million was allocated. Of the € 198.8 million spent on film production in the Netherlands, € 145.1 million was directly related to the Incentive.
Every euro granted by the Production Incentive generated Dutch production spend of € 4.77. Of the 181 film projects supported, 111 (61%) were international co-productions presented by 72 different applicants, while 70 (39%) were 100% Dutch-funded projects.
One trend considered to be especially encouraging is the increasing prominence of the Dutch as minority co-producers since the scheme was introduced.
The research into the scheme ("Review Of The Economic Impact Of The Netherlands Film Production Incentive") was carried out by research company, Het Creatief Kapitaal.