EXCLUSIVE: Mongrel International will handle international sales in Berlin on 100% Halal and VICE Media Benelux's Dutch Generation 14+ opening night selection.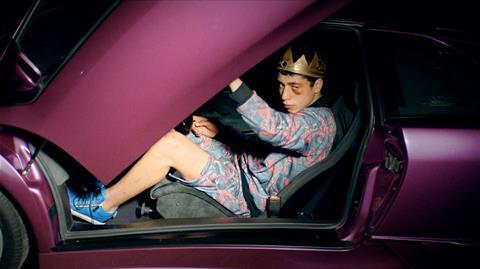 Prince marks the feature directorial debut of Netherlands Film Academy graduate Sam de Jong and tells of a shy 17-year-old in Amsterdam who must learn to become a man in order to win the heart of the girlfriend of the toughest boy in town.
"Prince is a real tour-de-force by an extremely talented young film-maker," said Mongrel International president Charlotte Mickie.
"Maybe you feel you've seen this story before? Believe me, you haven't. Sam De Jong gives us a completely fresh take on inner city kids: their dreams, their feelings but above all their enormous potential to change their world. Bravo to 100% Halal and VICE for supporting a fantastic new voice."
Gijs Kerbosch of 100% Halal added: "I am so proud of the film, of Sam and of the colleagues who worked so hard to make it possible. Working side by side with our friends at VICE was already a great experience helping us to reach the next level. And now, partnering with Mongrel International for the sales, I couldn't have wished for a better team."
"Sam has a remarkable talent and is an extremely promising director and film-maker," said Sjoerd Raaijmakers of VICE Media Benelux.
"We are very proud to be a part of Prince and to be able to work together with 100% Halal, who have done a fantastic job producing the film. At VICE Media we work with young creatives and help them tell their cutting edge stories to a large audience through every possible platform. Prince and Sam are a perfect example for what we stand for as a company."
De Jong, who has previously directed documentaries, music videos and commercials added: "Last year we could only dream of premiering at the Berlinale and now we're opening the Generation 14+ competition, so you can only imagine how excited we are.
"The trust and belief VICE and 100% Halal have invested in me and in this project boosted my confidence as a director and therefore the entire attitude of the film."