Picture Tree International line-up also includes Jakob Lass' Tiger Girl.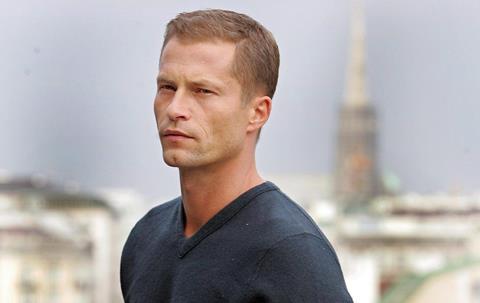 Picture Tree International (PTI) has confirmed its line-up for the upcoming edition of EFM at the 67th Berlin International Film Festival (February 9 - 19, 2017).
In its fourth year, the Berlin-based sales and distribution company returns with a slate including Jakob Lass' Tiger Girl, which will receive its world premiere as a Panorama Special in Berlin; action-comedy Hot Dog, starring Til Schweiger and Matthias Schweighöfer; and Zaza Urushadze's (Oscar nominated for 2013 drama Tangerines) The Confession.
Tiger Girl, for which PTI has acquired international rights, is Lass' second feature, following Love Steaks (2013).
In Hot Dog, Schweiger and Schweighöfer will play two friends who make it their mission to free the daughter of the Moldovan ambassador from her kidnappers.
The film is currently being shot in Berlin and is expected to be released in autumn 2017 by Warner Bros. Pictures Germany.
The Confession (formerly titled Monk) centres on a former film director who lives a reclusive life as a priest in the Georgian mountains until he encounters a local music teacher named Lily. The film is currently in final post-production.
Also in final stages of post-production is Marie-Hélène Roux' road movie, Links Of Life, starring Marie Bunel (Les Choristes), who portrays a lonely, middle-aged woman with an obsessive compulsive disorder on the road to happiness in the American mountainside.
In the market's German films spotlight Lola@Berlinale, PTI will present Original Bliss (Gleissendes Gluck) by Sven Taddicken, the film adaption of AL Kennedy's novel, featuring performances by Martina Gedeck and Ulrich Tukur. Original Bliss was selected for competition at Karlovy Vary and for the official programs in Haifa, Zurich, Busan, Thessaloniki and Tallinn.
Also premiering at Lola@Berlinale are Heart Of Stone (Das Kalte Herz) based on Wilhelm Hauff's 19th century tale of the same name and The Most Beautiful Day (Der Geilste Tag) by Florian David Fitz.
Additional market screenings include We Used To Be Cool (Was Hat Uns Bloss So Ruiniert), The Night Of A 1000 Hours, Big Big World and Tiger Theory.