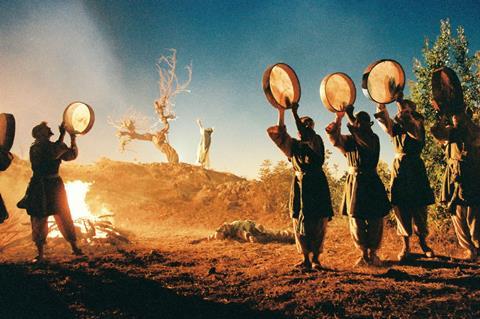 Egypt's Misr International Films (MIF) has launched a major restoration project for the films of the company's founder, world-renowned Egyptian director Youssef Chahine, to mark the 10th anniversary of his death.
MIF is working on the restoration of 20 Chahine films, starting with his first film Baba Amin (1950) and also including Saladin (1963), Alexandria Why? (1979) and The Sixth Day (1986). The first from the project, Chahine's El Massir (1997), is screening in Cinema de la Plage as part of Cannes Classics on Sunday night.
"We're especially happy that the Cannes screening will be open to the public as Chahine always cared about the films reaching their audience," said MIF.
All the films are being restored and digitised with subtitles to ensure they reach a wider worldwide audience. Partners for the restoration include France's CNC, La Cinematheque Française, TF1, Orange, the French American Fund, Les Archives Audiovisuelles de Monaco and Cinemateca Bologna.
MIF is planning for the films to be ready by September and screen in retrospectives at La Cinematheque Française in Paris, starting in November, and Zawya Cinema in Cairo.
Owned by MIF, Zawya Cinema is an arthouse distributor and exhibitor that is moving into a new two-screen location, Karim Cinema, in downtown Cairo, in a move that enables the company to host longer seasons.
Zawya, which has expanded distribution of its slate to mainstream Cairo theatre Zamalek Cinema, recently released Loving Vincent, The Killing Of A Sacred Deer, Perfect Strangers and The Insult.