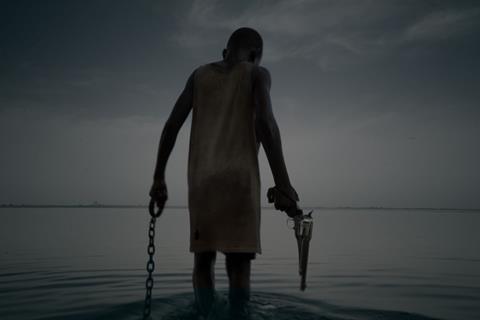 Paris-based Elle Driver has acquired worldwide rights to Senegalese supernatural thriller Saloum ahead of its world premiere in the Midnight Madness strand of the Toronto International Film Festival's (TIFF).

Congolese filmmaker Jean Luc Herbulot, who made the Canal + and Netflix crime series Sakho & Mangane, wrote and directed the story about a notorious trio of mercenaries on the run during the 2003 coup in Guinea Bissau.
When the soldiers of fortune arrive in the Sine-Saloum Delta region of Senegal with stolen gold and a kidnapped drug lord in tow they have no idea of the sinister ancestral forces that lie in wait. Yann Gael, Roger Sallah, Mentor Ba and Evelyne Ily Juhen star.
The film marks the first production from Herbulot and Pamela Diop's pan-African Lacme Studios. Diop produced Saloum and the executive producers are Douglas Jackson and Hus Miller. Alexis Perrin is co-producer.
"Lacme Studios is bridging the worlds of independent cinema and contemporary Africa to create new cinematic visions, and making Saloum was an against-all-odds, maverick accomplishment," said Diop.
Elle Driver is also handling sales on Venice Horizons opening film Promises, Giornate Degli Autori titleDusk Stone, and TIFF selection Kicking Blood.