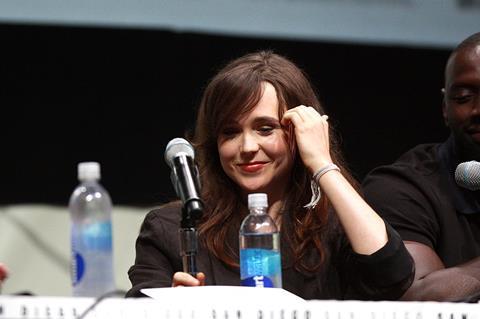 Extending the 25-year run of TV adaptations of Armistead Maupin's groundbreaking literary saga, Netflix has ordered a limited series based on Maupin's Tales Of The City novels from Working Title Television and NBCUniversal International.
Set in the present day, the new 10-part series, titled Armistead Maupin's Tales Of The City, will see Laura Linney and Olympia Dukakis reprise their roles from the three previous Tales mini-series.
Ellen Page joins the cast and production is expected to start later this year for a series debut in 2019.
Orange Is The New Black writer and co-executive producer Lauren Morelli will write the new series and act as showrunner and executive producer. Alan Poul, producer of the three earlier series, will direct and executive produce. Maupin, Linney and Working Title's Andrew Stearn, Liza Chasin, Tim Bevan and Eric Fellner will also serve as executive producers, with Michael Cunningham acting as a consulting producer.
The series will find Linney's Mary Ann fleeing a midlife crisis to return to San Francisco and reunite with her daughter (Page), her ex-husband, and Dukakis' Anna Madrigal, mother figure to the residents of 28 Barbary Lane.
Maupin's nine-volume Tales saga was originally adapted for television in a 1993 mini-series produced by Working Title for the UK's Channel 4 and US public television's American Playhouse. Working Title produced 1998 follow-up series More Tales Of The City for Channel 4 and Showtime, which itself produced 2001's Further Tales Of The City.
Commenting on the order for the latest series, Maupin said: "I couldn't be more excited about this new brand-new incarnation of Tales. It's set in present-day San Francisco with all the joys and complications that might suggest for the residents of 28 Barbary Lane. Mrs Madrigal's tenants, both old and new, will be entangled in delicious new adventures and ever-expanding possibilities for love."
Morelli added: "The magical, vivid world that Armistead Maupin built in Tales of the City is one that offered so many – particularly the LGBTQ+ community – a home for the first time. For many, Tales was the first time they saw themselves on screen. I am humbled to now find my own home within Tales and to continue telling Armistead's stories."
Poul said: "For me, the opportunity to come back to a series I started work on 25 years ago is the homecoming of a lifetime. There's never been a better moment to reignite Armistead's timeless take on family and community, and I'm thrilled to be collaborating with such a brilliant mix of old friends and new."