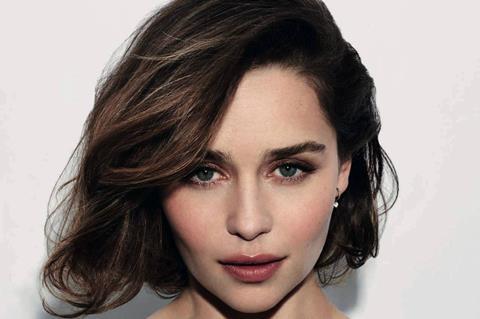 Game Of Thrones star Emilia Clarke will play poet Elizabeth Barrett in Björn Runge's English-language love story Let Me Count The Ways.
The film is produced by Bankside Films which is also handling worldwide sales on the project.
Runge, fresh off the success of The Wife, which garnered an Oscar nomination for Glenn Close, will direct from a screenplay by Bafta TV and Emmy-winning writer Paula Milne (The Politician's Wife).
Bankside is teaming with Damian Jones of DJ Films (Goodbye Christopher Robin) on the production, their second collaboration following Amma Asante's Belle in 2013.
Set in the mid 19th century, the film will follow the courtship of poets Elizabeth Barrett and Robert Browning. After gaining worldwide fame for her poetry, Barrett, fragile and weakened by a mysterious illness, lives as a virtual recluse in London. When the youthful Browning brings renewed sensuality and passion to her life, her widowed father Edward fights to keep his control over her.
The film's title comes from Barrett's poem How Do I Love Thee? Let Me Count the Ways.
The UK project is the first to be headed to production after being fully developed in-house at sales outfit Bankside. The company has been building a slate of projects over the last few years as it expands its remit beyond traditional sales.
"This film is a classic love story which delivers something entirely unexpected and relevant in today's world," explained Jones.
Alongside her breakout work in hit HBO series Game Of Thrones, Clarke's credits also include Solo: A Star Wars Story, Mat Whitecross' Spike Island in 2012 and Thea Sharrock's Me Before You in 2016. She was a Screen UK Star of Tomorrow in 2010.