eOne Films UK managing director to speak at Screen Film Summit next week.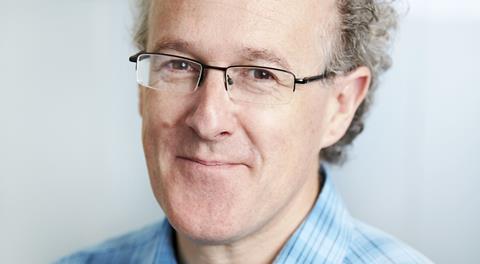 Speaking in advance of his appearance at next week's Screen Film Summit (Dec 10), in which he will take part in the Question Time panel addressing big challenges facing the industry and what can be done to tackle them in the next five years, eOne Films UK managing director Alex Hamilton discussed key issues facing his company in the current distribution landscape.
"The bullseye seems to be getting smaller for the underdog that breaks out," Hamilton told Screen.
"Even if you have a five-star, critically acclaimed film, the market can be capricious. Sometimes we have films that are good but the reviews aren't effusive. That can be a challenge."
"The gap between the big wide-release model and the specialised-release model is a large one," he added. "It's a dangerous place to be but also tends to be where the surprise hits in every year come from. As a company, we have to be in that business and therefore it's about having a very diverse portfolio."
Hamilton cited Mr. Turner, 12 Years A Slave and Dallas Buyers Club as films in this middle ground that went on to be critical and commercial successes for eOne Films.
"Movies that we budget to do £3m-£4m when we buy them - they're the dangerous ones. But you have to take a chance."
"With the bigger studio movies getting bigger, the nature of global marketing creates moments that can suck the air out of the marketplace," he continued. "Sometimes you don't see them coming because they don't show the films as early as they used to, or they don't show them at all.
"Nobody saw Gravity or The Martian coming at the level they did. That poses a challenge for us."
Hamilton will join other chief decision-makers across exhibition, production and digital for the special Question Time session. David Thomson, producer at Origin Pictures and former chief of BBC Films, Picturehouse Cinemas MD Lyn Goleby and MUBI CEO Efe Cakarel join Hamilton on the panel, which will be moderated by former Screen editor and current contributing editor Wendy Mitchell.
Screen's full interview with Alex Hamilton will appear on ScreenDaily on Wednesday (Dec 2).
Other speakers at the Screen Film Summit, which will take place on Dec 10 at Picturehouse Central, include Working Title co-chairman Tim Bevan, film-maker Asif Kapadia, BFI Film Fund director Ben Roberts and Sue Bruce-Smith, head of distribution and brand strategy at Film4.
For the full programme and to book your ticket, go to www.screenfilmsummit.com.