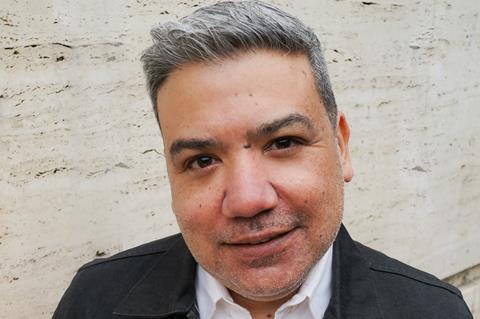 Film at Lincoln Center (FLC) executive director Lesli Klainberg announced on Wednesday (19) that Eugene Hernandez has been appointed director of the New York Film Festival.
The independent community stalwart and co-founder of the film portal IndieWire joined FLC in 2010 as director of digital strategy and most recently served as deputy executive director.
Hernandez, who leads FLC's artist, industry and education initiatives and is the publisher of Film Comment, will now be responsible for the strategic direction and leadership of the festival and serve on the selection committee.
He succeeds Kent Jones, who said last September that he would step down after the 2019 edition to focus on his filmmaking career. His 2018 feature directorial drama Diane earned wide acclaim.
Dennis Lim has been appointed director of programming for the New York Film Festival. A member of the Selection Committee from 2009-2011, and again since 2013, Lim will lead programming strategy for the festival, chair the committee that selects the main slate, among other sections, while continuing to oversee year-round programming for FLC.
Lim will work with Hernandez on a number of innovations to the selection process and structure of the festival, and ensure the festival continues to include a wide range of voices and global perspectives.
The complete, expanded selection committee will be composed of FLC staff and external programmers, whose members will be announced this spring.
"This is a very exciting new chapter in the story of the New York Film Festival and Film at Lincoln Center," said Klainberg. "Eugene Hernandez is a singular presence in the film community, and when we began to consider the qualities needed for a person in this position, we knew we had the perfect person in-house already. His background as a journalist and founder of IndieWire as well as his more than eight years at FLC make him uniquely qualified to lead NYFF into a new era.
"Dennis Lim is one of the most highly respected programmers in the world," Klainberg continued. "In addition to the expert curatorial oversight Dennis brings to FLC's year-round programming, we're exceptionally fortunate to have him collaborate with Eugene to bring new energy to this venerable festival, which remains FLC's most important annual event."
"I'll never forget my first experience at the New York Film Festival," said Hernandez. "I had just moved to the city and saw Quentin Tarantino's Pulp Fiction, opening night of the 32nd NYFF, and was immediately under the spell of the festival's prestige and singular programming. Ever since, the vital work of Film at Lincoln Center has been integral in shaping my passion for international cinema.
"I have learned so much from former directors Richard Peña, Kent Jones, and selection committees through the years, as well as the festival's sharp, enthusiastic audiences that make NYFF truly New York's film festival. As director of NYFF, I am honoured to usher this legacy forward, and create an event that is inviting, engaging, and a home for a diverse array of artists and audiences, as it has always been for me."
Lim said: "I'm honoured and excited to take on this new responsibility at a festival that has played a central role in the city's film culture and that has meant so much to me personally. At its heart, the New York Film Festival has always been about making a case for what matters in cinema, and beyond that, for the importance of cinema as an art form and as it relates to the world around us. I believe that is a more essential mission than ever today, and I'm looking forward to collaborating with the programming team to shape a festival that retains its singular identity while remaining open to discovery and surprise."
The 58th edition of New York Film Festival runs from September 25–October 11.