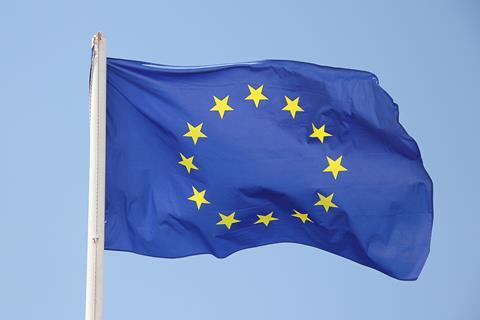 Leading European cinema organisations have called on the European Commission to provide an 'ambitious budget' for the Creative Europe MEDIA Programme.
In a letter which reiterates their support for the programme, organisations including Eurocinema, FIAD (International Federation of Film Distributors' Associations) and UNIC (International Union of Cinemas) say increased support is needed for both development funding and distribution schemes.
This, the letter states, would "sustain the quality of European film and TV content produced year-on-year'"and result in "better circulation and promotion of European content".
The letter comes as the European Union appraises its €1.8bn MEDIA Programme ahead of the end of its latest round in 2020.
The letter also requests an expansion of the Europa Cinemas network, greater opportunities in the areas of networking and training, and a strategy for digital transition that acknowledges the increase of digital opportunities while maintaining traditional support schemes.
This statement marks the latest call for support for European film, after 160 filmmakers including Ken Loach and Isabel Coixet signed an open letter urging support for European film in the digital age this February.
The following month Suella Fernandes MP, parliamentary under-secretary of state in the Department for Exiting the European Union, confirmed that the UK will remain part of the Creative Europe Programme until 2020, and suggested that the concerns of creative industries will remain "central" to a post-Brexit future.
This latest statement highlights the more than €2.4 billion invested by the MEDIA Programme over the past 27 years, describing it as 'a vital component of the European audiovisual landscape'.
It notes that restrictions on the budget 'would not only affect the sustainability and future economic growth of the European audiovisual sector, but would also undermine European cultural diversity as a whole'.
Full list of signatories
Animation in Europe – Federation of Animation Producers' Associations
CEPI – The European Coordination of Independent Producers
Eurocinema – Association des producteurs de Cinéma et de Télévision
Europa Distribution – European Network of Independent Film Distributors
Europa International – European Network for Sales Agents
FERA – Federation of European Film Directors

FIAD – International Federation of Film Distributors' Associations
FIAPF – International Federation of Film Producers' Associations
IVF – International Video Federation

SAA – Society of Audiovisual Authors

UNIC – International Union of Cinemas