The European Film Academy (EFA) has called for 'Oleg Sentsov Day', a worldwide show support for the release of Ukrainian director and political prisoner Oleg Sentsov, three months to the day since he began his hunger strike.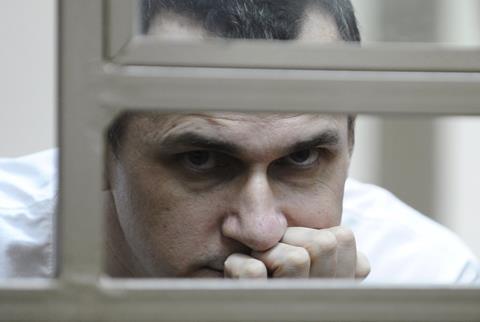 An email sent to EFA members noted the length of Sentsov's strike, and said, 'PLEASE join us in our call for his release. Whether it's a print article, an online text, a post or tweet or a fax to the Russian embassy in your country – let's make sure that August 14 becomes known as Oleg Sentsov Day'.
The email then described Senstov's situation, noting that he has lost 30kg in weight since his strike began, and 'that he is suffering from anaemia and a slow heartbeat'.
It also cites a Facebook post on August 8 from Sentsov's cousin Natalya Kaplan, in which she says 'Things aren't just bad, they're catastrophically bad'.
The email ends with a call for media around the world, heads of state, foreign secretaries, members of national parliaments and of the European Union to unite their voices to say to Russian president Vladimir Putin, 'Mr President, have mercy, release Oleg Sentsov!'
The EFA has long supported Sentsov's release, holding a vigil outside the Russian Embassy in Berlin last month.
They have also written an open Letter to Free Oleg Sentsov, drafted by industry figures including Stephen Daldry, Mike Leigh, Ken Loach and Wim Wenders.
Ukrainian filmmaker Sentsov was arrested in May 2014 in connection with alleged activities opposing the annexation of the Crimean Peninsula by Russia, and sentenced by Russian court in August 2015 to 20 years imprisonment. He is serving out his sentence in Russia's northern-most prison in Labytnangi, Yamalo-Nemets, and began his indefinite hunger strike on May 14, 2018.
Earlier this month a March 2019 release date was set for the adaptation of his dystopian play Numbers, with shooting planned for November this year.