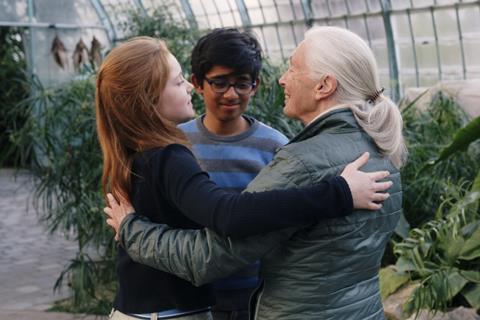 The European Film Academy has nominated Cyril Dion's Animal, Sanna Lenken's Comedy Queen and Lars Montag's Dreams Are Like Wild Tigers for its 2022 Young Audience Award (YAA).
Selected by film experts and teenagers around Europe, the three films will now be watched online and in cinemas by young juries in 42 countries.
The recipient of the award, which honours European films for teenagers aged 12-14, will be announced at an awards ceremony on November 13 in Erfut, Germany.
In Animal, Dion follows two teenagers who travel around the world to meet with various scientists and activists about ways in which humans can live alongside other species. The French documentary premiered at Cannes in 2021 where it was nominated for the Golden Eye award and went on to be nominated for best documentary at the 2022 Césars.
Winner of Berlin's Crystal Bear for Generation Kplus best film 2022, Comedy Queen is a Swedish drama about a 13-year-girl who wants to become a stand-up comedian and cheer up her father.
Dreams Are Like Wild Tigers follows a 12-year-old boy from India whose dreams of becoming a Bollywood star are quickly dashed when his family announces they're moving to Germany.
Last year, the award went to Johanne Helgeland's The Crossing.
The 35th European Film Awards will be presented on December 10 in Reykjavík, Iceland.