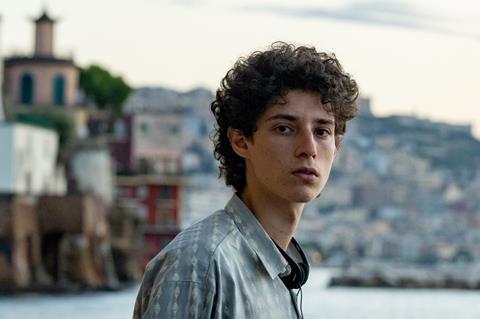 European- produced films make up an average 38% share of the films on Netflix's platforms in Europe, according to Ampere Analysis figures.
The figure indicates that Netflix has stepped up its acquisition and production of European movies, partly in response to regulatory pressure and also to compete with local broadcasters.
According to Ampere, Netflix's Netherlands service leads the pack, with 43% of films on its platform coming from Europe.
The Czech Republic, Estonia, Latvia, Lithuania and Romania follow; 42% of movies offered in the countries by Netflix were produced in Europe.
Bulgaria and the Slovak Republic have a 41% share of European movies on their Netflix platforms, with Spain at 39%. Slovenia, Norway, Sweden, Finland and Poland come in just behind at 38%, while major markets Germany and Italy have 37% as do Denmark and Austria.
The UK is at the bottom of the range (29%), with Ireland just ahead (30%). European movies account for 33% of Netflix's film catalogue in France, Switzerland and Belgium
Rahul Patel, senior analyst at Ampere, said that the figures indicate that, typically, movies on Netflix are more localised than TV seasons across Europe.
Earlier this week, Ampere released figures that showed European programming – both movies and TV series - makes up 30% of Netflix's catalogue in almost all of the continent's major markets.
On average, movies comprise 57% of Netflix's offer on its European platforms, while TV programming accounts for the remaining 43%.
The Ampere figures come amid heightened pressure for global streamers to boost the amount of local content they carry.
In 2020, the European Commission's Audiovisual Media Services Directive set a goal for member states to hit a 30% local content quota for global SVoDs, allowing them to introduce their own laws and regulations in order to achieve this.
Different countries have taken different approaches thus far. Denmark recently introduced a levy of 6% on TV streaming services (including Netflix) to support local TV production. Switzerland recently backed proposals for global streamers to invest 4% of their annual Swiss revenue from 2024 into local film and TV production.