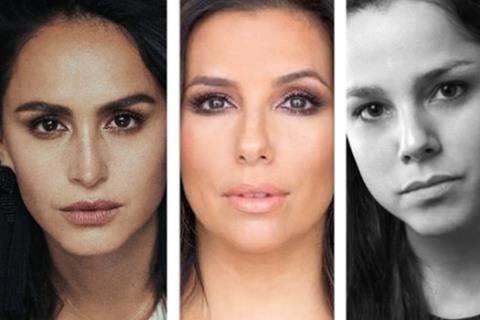 Eva Longoria will star in FilmNation's TV adaptation of Isabel Allende'sThe House Of The Spirits which Chilean duo Fernanda Urrejola and Francisca Alegría will adapt.
Alegría is attached to direct the acclaimed family saga based on bestselling Chilean author Allende's 1982 magical realist novel about three generations of women in a remote South American country.
Longoria will portray Blanca Trueba, one of the passionate and courageous women who steers the family's destiny across generations. Alegría has directed the shorts And The Whole Sky Fit In The Dead Cow's Eye and The Humming Of The Beast, while Urrejola's acting credits include Narcos: Mexico and Cry Macho.
"We are thrilled to be working with such an amazing group of women on this iconic book adaptation and are excited to see how this story and its rich characters will come to life on screen," said FilmNation Entertainment EVP of television Stefanie Berk.
Longoria, whose credits include Desperate Housevives, Empire and the upcoming Unplugging, said the story was "rich in themes of family, love, and magic" and added, "I am excited to show the world the beauty, creativity, and masterclass talent that our community continues to produce."
Alegría said she was honoured to adapt a "fundamental piece of Latin American culture". "Isabel was ahead of her time, just like the female protagonists of the story," she said, "and I feel that today, 40 years later, we can actually understand and integrate the deeply complex threads of their powerful lineage."
The House Of The Spirits joins a FilmNation TV slate that includes Emmy-winning HBO Limited Series I Know This Much Is True written and directed by Derek Cianfrance. In development are adaptations of Susan Choi's Trust Exercise, Ken Liu's genre-bending short story The Hidden Girl and John Updike's Rabbit, Run.