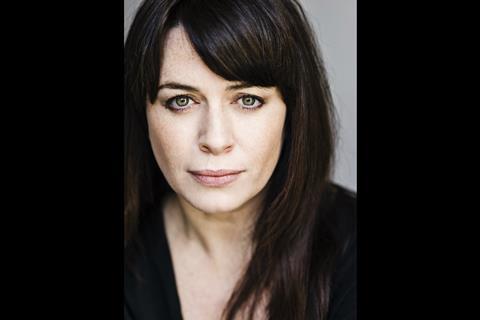 Welsh actress Eve Myles is partnering with UK outfit Fulwell73 to co-produce Dragged To Church, based on the true story of a Welsh community hosting a drag show to raise funds for their church.
Myles, renowned for the TV series Keeping Faith and Torchwood, will star in the project and produce through her Empty Room Productions, as well as co-writing the screenplay with Peter Darney.
Leo Pearlman and Heather Greenwood will executive produce for Fulwell73, alongside Adrian Bate and Pip Broughton for Empty Room.
The film is inspired by the true story of two different communities in Wales uniting to repair and save their local church. The reverend contacts local LGBTQ+ radio presenters for help, resulting in a Christmas drag show and concert to raise funds.
"This is a story of two communities that have a history of misconceptions about each other, a history of rebuking each other," said Myles. "The underlying message is: if someone needs your help, please try and do what you can, even if it's unconventional and takes you a million miles out of your comfort zone."
Myles, Bate, and Broughton formed Empty Room in 2019 as a sister company to Vox Pictures, with the aim of developing and producing content with an emphasis on Welsh voices.
It marks the latest move into scripted content for Fulwell73, which made its name with documentaries including Bros: After The Screaming Stops. The company is in production on Cinderella starring Camila Cabello for Sony Pictures; will start shooting CW series Republic Of Sarah in the coming months; and has recently optioned the rights to Helen Cresswell's time-travelling novel Moondial for a TV franchise scripted by Matt Lopez.