EXCLUSIVE: Despite reporting a loss in 2015, revenue and admissions are up and Everyman Cinemas is primed for significant growth.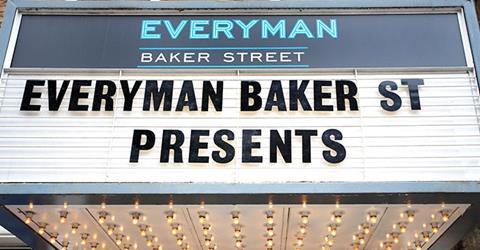 UK boutique cinema chain Everyman Cinemas intends to have opened or committed to up to 25 new sites by 2021, according to CEO Crispin Lilly.
Speaking to Screen in the week the company revealed its financial results for 2015, Lilly revealed a "market commitment of between three and five sites a year for the next four to five years", adding that the exhibitor is "very comfortable about delivering upon that".
In 2015, Everyman opened six new cinemas in the UK, taking its total sites to 16 (39 screens), and has deals in place for six further sites in Bristol, Harrogate, Chelmsford, Stratford-upon-Avon, Cirencester, and Kings Cross.
In addition, the company has announced plans for a new-build site in Durham to be operational by 2019. Lilly told Screen that two more sites were in advanced negotiations and should be signed-off on within the next few months.
Despite reporting a loss of £556,000 after taxation in its recent year-end financials, revenues rose 44% to £20.3m in the same period.
The loss has been largely put down to pre-opening costs on new sites which amounted to £775,000, up from £205,000 in 2014.
Admissions were up 50% at Everyman cinemas in 2015, while EBITDA was up 25% to £1.71m and spend per customer was up 3% to £15.95.
The company has also agreed a new debt facility with Barclays of £8m which Lilly noted "will enable us now to deliver all of the sites that we've committed to, to the end of 2017", taking Everyman's total number of cinemas to 22.
New sites
According to Everyman, two new sites that were purchased from multiplex chain Odeon – Gerrards Cross and Esher – have dramatically improved box office takings at their locations since opening in the second half of 2015.
The growth is positive for the industry as a whole, said Lilly: "It shows that by differentiating the product, there's additional business to be generated that isn't dependent on existing customers."
"There is an audience that grew up with multiplexes but the multiplex offer hasn't grown up with them," he added. "There's an inherent love of cinema out there that hasn't been evolved enough."
Top-performing titles
Everyman's top-performing film in 2015 was Spectre with £1.7m (1.9% of overall UK takings), topping Star Wars: The Force Awakens' gross of £1.4m (1.6%).
The chain performed particularly well with Oscar-winning documentary Amy, which took £322,000 for an 8.5% share; 45 Years, which took 190,000 for a 12.7% share; and Still Alice, which made 182,000 for a 7% share.
In 2016, Everyman's top performing title to date is The Revenant with £576,000, while it has collected 12.1% (143k) of A Bigger Splash's £1.18m box office to date.