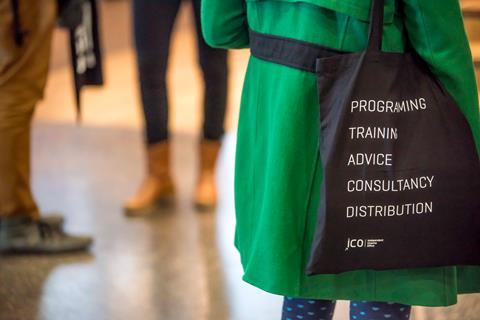 The UK's Independent Cinema Office, the body supporting independent cinemas, film festivals and exhibitors, has published the results from a survey about the future of indie cinema.
On the key improvements to be made to the sector, 34% of respondents wanted to see greater programming ambition and diversity, 13% accessible pricing/membership schemes, 12% greater commitment to audience experience, 10% improved venue inclusivity, 9% more community outreach, 6% more innovation, 5% better distribution terms, 5% more funding support, 4% more independent venues and just 2% said increased diversity of the workforce.
Some 250 independent exhibition professionals responded to the survey, which asked them to consider how the industry would change over the next 15 years and to suggest the greatest challenges facing the sector.
On the latter, 49% of respondents cited streaming services, 34% reaching new audiences, 12% diversity of content on screen, 10% price, 7% lack of funding, while just 3% said competition from multiplexes and 3% piracy.
"We have seen significant changes in audiences' appetite for a greater diversity of cinema, especially in archive programming and the public's enthusiasm for seeing their own stories reflected on screen, as well as the proliferation of new and innovative spaces that show film," said Catharine Des Forges. director of the ICO.
ICO celebrates 15 years
Over the past 15 years, the ICO has distributed 545 film titles to 1,152 venues across the UK, attracted 727,979 admissions and generating £2.3m in box office.
The financial year 2017/18 saw admissions rise 13% and box office rise 15% across the organisation's client network.
In January 2018, the ICO began managing Film Hub South East, part of BFI's Film Audience Network. In its first 11 months, the ICO has awarded £32,000 to 13 projects across the region via the Open Project Proposals scheme; five young programmers' groups have been established; and 17 Training and Professional Development bursaries were awarded between April and September 2018.
The organisation has also now raised a further £66,500 additional funding from the Heritage Lottery Fund to back extra activity in the Screen Heritage programme.
On the training side, the ICO's Women's Leadership programme, launched in 2015, has seen 81% of participants receive promotions after completing the course.
Elsewhere, 86% of participants in its FEDS programmes (Film Exhibition, Distribution & Sales Trainee Scheme) - which gives people of colour and those with disabilities, a meaningful route into the sector by offering eight months of paid experience as well as regular training, networking and career coaching sessions – are still employed in the sector.
The organisation also announced its Developing Your Film Festival programme, now running for eight years, has received a further three years of funding from the European Union's Creative Europe programme.
Today in London, the ICO and Screen International are hosting the annual Exhibitor Forum.