EXCLUSIVE: New agreement covers US, UK and Mexico.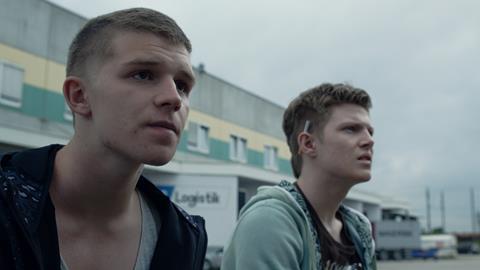 The Eye On Films (EoF) network has signed a new library deal that will see its films made available to users of streaming platform MUBI in the UK, US and Mexico.
EoF is a support support platform for the distribution of first and second feature films, launched by Wide in 2011 with the support of the European Commission's Creative Europe programme.
The network now has more than 120 international partners including 52 festivals and 50 distributors in more than 40 countries with a catalogue of more than 70 films.
New EoF titles in the Berlinale selection includes Stephan Richter's One Of Us; Those Who Jump by Moritz Siebert, Estephan Wagner and Abou Bakar Sidibe; Who is Oda by Kamilla Pfeffer;You'll Never Blone by Alex Anwandter; and Nakom by Kelly Daniela Norris and TW Pittman.
A new festival that has been added to that list is Split Film Festival, which runs for nine days in mid-September in the Croatian coastal town.
In addition, the Eye On Films section in Macedonia's Manaki Brothers International Cinematographers' Film Festival has been renewed.
EoF has also secured four new sales agent partners: EastWest FilmDistribution, Pluto Film, New Morning Films and the Open Reel.
EoF is one of the projects supported by the European Union's Creative Europe – MEDIA's market access action line.