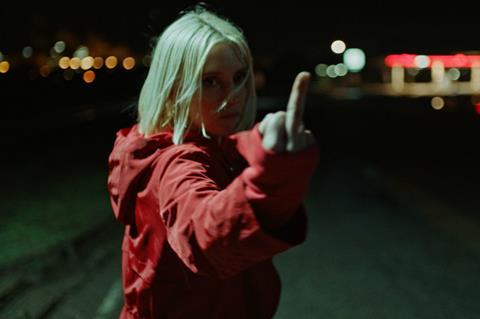 Canada's Fantasia Film Festival has announced a third and final wave of feature films, as well as details of its panels, talks, tributes and special events.
This year's virtual edition of the Montreal-based festival, running from August 20 to September 2, will include more than 100 features and more than 200 shorts.
Among the latest titles added to the line-up are Vincent Paronnaud's Hunted, getting its world premiere, Jorge Michel Grau's Perdida, getting its international premiere, and Kiel McNaughton's Indigenous action-comedy The Legend Of Baron To'A, which will be the closing night film.
Special events scheduled for the festival include a masterclass with John Carpenter, who will also get the event's Lifetime Achievement Award, a tribute to the late Stuart Gordon and a talk from Dennison Ramalho in conjunction with a tribute to the late Brazilian filmmaker José Mojica Marins.
Fantasia's third wave films
Anything For Jackson (Can) - World premiere
Dir. Justin Dyck
A Witness Out Of The Blue (HK) - Canadian premiere
Dir. Fung Chih-Chiang
Baby: The Secret Diary Of A Mom To Be (HK) - North American premiere
Dir. Luk Yee-Sum
Bring Me Home (S Kor) - Quebec premiere
Dir. Kim Seung-woo
Chasing Dream (HK) - Canadian premiere
Dir. Johnnie To
Clapboard Jungle (Can) - Quebec premiere
Dir. Justin McConnell
Cosmic Candy (Gre) - Canadian premiere
Dir. Rinio Dragasaki
The Day Of The Beast (Spa) - World premiere – 4K restoration
Dir. Álex de la Iglesia
Dinner In America (US) - Quebec premiere
Dir. Adam Lehmeier
Feels Good, Man (US) - Quebec premiere
Dir. Arthur Jones
Free Country (Ger) - Canadian premiere
Dir. Christian Alvart
Hail To The Deadites (Can) - World premiere
Dir. Steve Villeneuve
Hunted (Fr-Belg) - World premiere
Dir. Vincent Paronnaud
Ivan, The Terrible (Braz) - World premiere
Dir. Mario Abbade
Jumbo (France) - Quebec premiere
Dir. Zoé Wittock
Kakegurui (Jap) - Canadian premiere
Dir. Tsutomu Hanabusa
Laurin (Ger-Hun) - Canadian premiere - 4K restoration
Dir. Robert Sigl
Legally Declared Dead (HK) - North American premiere
Dir. Yuen Kim-Wai
The Legend Of Baron To'A (NZ) - North American premiere
Dir. Kiel McNaughton
Marygoround (Pol) - International premiere
Dir. Daria Woszek
Monster Seafood Wars (Jap) - International premiere
Dir. Minoru Kawasaki
Morgana (Australia) - North American premiere
Dirs. Isabel Peppard & Josie Hess
The Mortuary Collection (US) - Quebec premiere
Dir. Ryan Spindell
No Longer Human (Jap) - Quebec premiere
Dir. Mika Ninagawa
No Way Home (US) - World premiere - 4K restoration
Dir. Buddy Giovinazzo
Paper Tigers (US) - World premiere
Dir. Bao Tran
Patrick (Belg) - Canadian premiere
Dir. Tim Mielants
Perdida (Mex-Col) - International premiere
Dir. Jorge Michel Grau
Rom (Viet) - North American premiere
Dir. Tran Thanh Huy
Sheep Without A Shepherd (China) - Quebec premiere
Dir. Sam Quah
Sting Of Death (US) - World premiere - 2K restoration
Dir. William Grefé
Survival Skills (US) - International premiere
Dir. Quinn Armstrong
Wildland (Den) - North American premiere
Dir. Jeanette Nordahl
Texas Trip – A Carnival Of Ghosts (Fr) - World premiere
Dirs. Steve Balestreri & Maxime Lachaud
Woman Of The Photographs (Jap) - Quebec premiere
Dir. Takeshi Kushida
Wotakoi: Love Is Hard For Otaku (Jap) - North American premiere
Dir. Yuichi Fukuda
You Cannot Kill David Arquette (US) - Canadian premiere
Dirs. David Darg & Price James