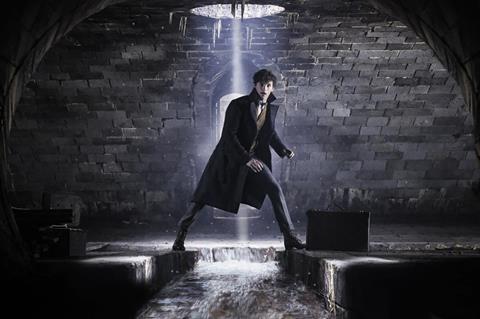 The third instalment in the Fantastic Beasts franchise will open through Warner Bros on November 12, 2021.
The studio announced the identity of the tentpole on Monday (29) having already set a date for what was known as Untitled WB Event Film.
The first two films in the series have grossed approximately $1.47bn worldwide. Fantastic Beasts And Where To Find Them opened in November 2016 and went on to gross $814m worldwide, of which $580m came from international and $234m from North America.
Fantastic Beasts: The Crimes Of Grindelwald debuted in November 2018. It finished on $653.7m, earning $494.1m internationally and $159.6m in North America.
David Yates directs the Harry Potter spin-off series and Eddie Redmayne stars alongside Katherine Waterston, and Dan Fogler.
It remains to be seen how soon after theatrical launch the new film – indeed any film – would appear on the upcoming WarnerMedia platform.
WarnerMedia heads said last week they will unveil further details about the streaming platform in autumn.