Biopic to be directed by Gabriela Cowperthwaite, the filmmaker behind damning SeaWorld documentary Blackfish.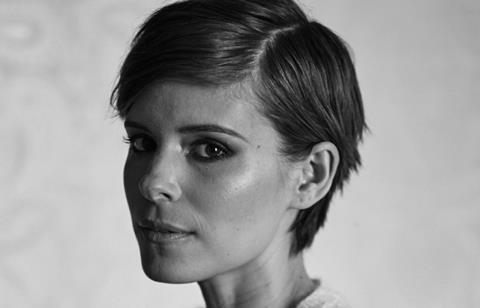 Kate Mara (Fantastic Four) has signed on to star in Megan Leavey, director Gabriela Cowperthwaite's film about a real-life war hero and her military combat dog Rex who, together, saved countless lives searching for roadside bombs during two tours in Iraq from 2004 to 2006.
Cowperthwaite will follow up to her universally acclaimed documentary Blackfish, which explored an incident surrounding the death of a SeaWorld trainer who was killed by an orca in 2010.
She will direct from a script written by Pamela Gray (Conviction) with additional material by Annie Mumolo (Joy), Tim Lovestedt (Groundlings), and Jordan Roberts (Big Hero 6).
Producers are Mickey Liddell (The Grey), Jennifer Monroe (Disconnect) and Pete Shilaimon (Anthropoid) on behalf of LD Entertainment.
UTA will be manage sales for North America.
The film is based on the true story of Megan Leavey, a young Marine who turned her life around by enlisting in the K9 unit. There, she was teamed with an aggressive combat dog named Rex. The pair formed a special bond and was deployed to Iraq as an elite bomb sniffing team. Together they served two tours of duty and completed more than 100 missions.
After she was wounded in combat, for which she received a Purple Heart, Megan was forced to retire. She spent the next five years waiting to adopt Rex, who remained on active duty. When he ended up on a list to be euthanized, Megan geared up for the fight of her life to bring the 11-year-old German shepherd home.
Cowperthwaite said: "This is a side of war that we don't hear about. It is unbelievable what these two went through. It is an honor to be able to tell their story."
Pre-production has already begun and principal photography will commence in October.
Kate Mara currently starring as Sue Storm in Fantastic Four will be seen later this year alongside David Oyelowo in Captive, where she plays a single mother struggling with meth addiction.
She will also star in Ridley Scott's sci-fi The Martian alongside Matt Damon and Jessica Chastain, and psychological thriller Man Down opposite Shia LaBeouf.
Mara recently wrapped sci-fi thriller Morgan for director Luke Scott.
Mara is represented by UTA and Mosaic; Cowperthwaite is represented by Verve Talent and Black Box Management.