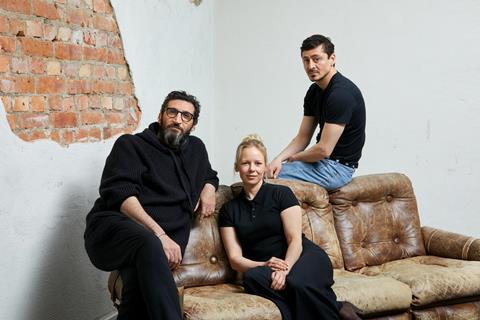 Swedish-Lebanese actor Fares Fares is to make his directorial debut with upcoming Swedish thriller A Day And A Half for Netflix.

Fares, who is best known for Westworld, Chernobyl and Child 44, will direct and star in the film alongside Alexej Manvelov and Alma Pöysti. Fares also wrote the screenplay with Peter Smirnakos.

Set during one hot summer, the story follows a man who takes his ex-wife hostage and embarks with on a road trip with her and a police officer through rural Sweden. It will shoot this summer.
The Swedish-language film is inspired by true events. A Day And A Half is produced by Warner Bros International TV Production in Sweden.
Johan Hedman is attached to the film as executive producer. Christina Legkova and Hanna Lundmark will serve as producers.
Claire Willats, director of film, Nordics, at Netflix, said: "A Day and a Half is in essence an intimate story about loss, lies, betrayals, love, prejudice and family - packaged in a tense thriller format."