Racing franchise sequel tops Marvel superhero sequel.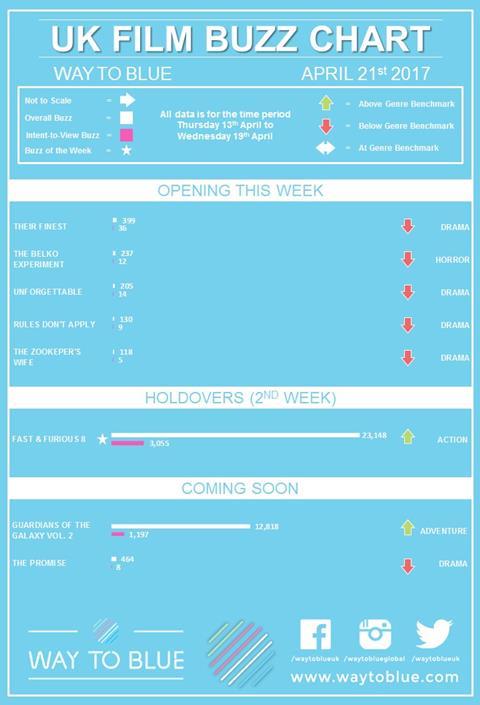 Fast & Furious 8 has retained its position atop the UK's social media buzz chart ahead of its second week of release, according to analysis firm Way To Blue
The film topped upcoming superhero sequel Guardians Of The Galaxy 2, which is due to open on April 28.
Fast & Furious 8 generated 23,148 comments across social media, news, forums and blogs over the last seven days, with 3,055 of those registering an intent to view.
Guardians 2 garnered 12,818 comments, 1,197 of which expressed intent to view.
Further new openers this week include The Belko Experiement, Their Finest and The Zookeeper's Wife failed to significantly register on the chart.
For an explanation of the Way to Blue chart and its methodology, which tracks 'overall buzz' and important 'intent to view' buzz, click here.